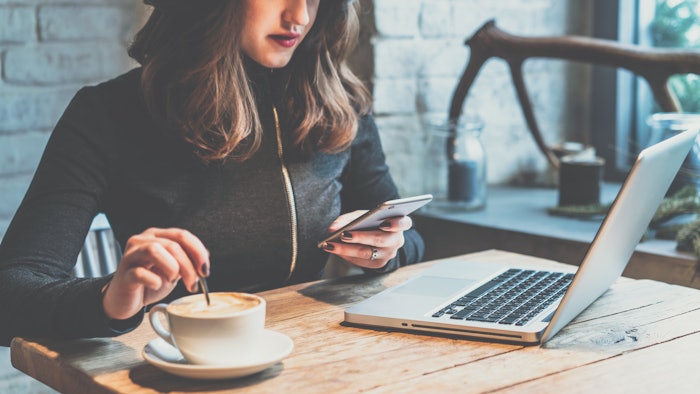 dreamstime
This week in F&F news saw exciting trend reports across both realms, sustainable efforts by companies, a look back at 2022 and more.

BASF achieved the top rating 'A' in the CDP assessment for sustainable water management and was rated 'A-' in the other two categories.  
Bell Flavors & Fragrances, Inc. (Bell) has announced the finalization of their 2020 Sedex Members Ethical Trade Audit (SMETA) at the corporate headquarters. (ZS1013925).
A report by Fact.MR finds that the global booster beverage market is expected to reach $129.3 billion in 2023, growing at a CAGR of 3.6% and reaching $184.1 billion by the end of 2033.
Food and beverage insights platform, Datassential, shares the trends to watch in 2023, as well as the flavors the company believes consumers will be yearning for in the years ahead.
Firmenich has been awarded a fifth consecutive triple-A rating by CDP for the company's global efforts in transparency and action on climate change, water security and forestry protection.
For the fourth year in a row, Givaudan has been recognized for its global leadership in climate and water with a double-A rating from CDP. 
The holiday season inspires consumers' buying habits. Whether purchasing for a loved one or for themselves, 2021 showed a major uptick (up 25% compared to 2020) in sales, and according to a recent article by Kline, the market is poised again for a strong showing this holiday season.
McCormick released its Flavor Forecast 23rd Edition, naming its first-ever flavor of the year, Vietnamese x Cajun Style Seasoning.
As we enter the final weeks of 2022, we wanted to take a look back at this year's lineup of issues filled with columns by regular and guest experts weighing in on pressing topics throughout the F&F space.
On December 6, 2022, Sweegen was awarded the Food Ingredients Europe (Fi Europe) Food Tech Innovation Award 2022, for its bioconversion process for the production of Bestevia Reb M.
The global plant-based food market was valued at $41.78 billion in 2021 and is expected to reach $93.92 billion by 2028 with a CAGR of 12.27% over the forecast period.
T. Hasegawa shared its recent flash report centered around dairy trends in food and beverage products.
Research from Technavio states that the coffee creamer market size will increase by $2.51 billion between 2020 and 2025, growing at a CAGR of 4.31%.
Want to know everything going on in flavor & fragrance? Sign up for P&F+'s newsletter. You can also follow along on Instagram and LinkedIn.