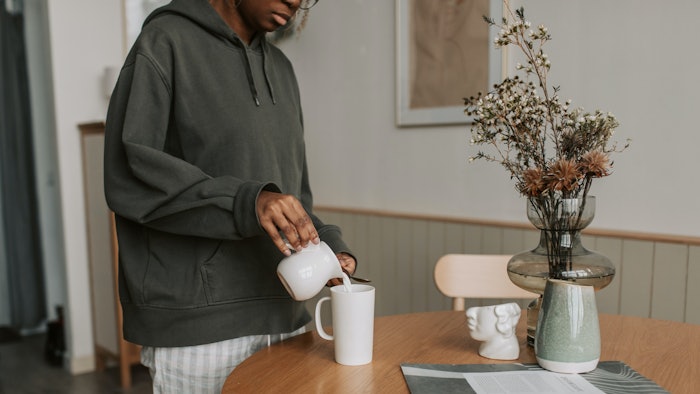 PEXELS
T. Hasegawa shared its recent flash report centered around dairy trends in food and beverage products. Below are the key findings within the report that should shed light on potential innovation and consumer demand within the market.
According to the report, 98% of U.S. adults consume dairy products, while 57% of U.S. adults consume dairy alternative products. Only a small share of U.S. adults avoid dairy altogether, with the adoption of dairy alternatives serving variety rather than necessity. However, dairy-based offerings garner lower appeal among 18-24s, suggesting these categories will need to reassess their approach to younger shoppers to avoid further and long-term flights to alternatives.
Key Findings According to T. Hasagawa
Dairy categories must emphasize their health advantage. Both dairy and dairy alternative categories must reclaim the "it does a body good" messaging in order to compete with the increasing array of functional foods and drinks on the market.
Cheese relies more heavily on flavor innovation than any other dairy category. While cheese is the leading dairy category consumed, it's one of the least popular among dairy alternatives, putting increased emphasis on unique flavors of traditional dairy cheese to keep the category fresh.
Consumers want more variety in cheese flavors. The vast majority of U.S. cheese launches over the past two years have been unflavored. Cheese is enormously popular in the U.S., but as a mature category there is room for innovation in order to retail relevance among younger shoppers. Exciting flavors like dill, wine (port & red) and chili peppers (including pimento and reaper) have gained traction in recent cheese launches, as consumers begin exploring within the category.,
Expanding dairy with international varieties. Over 29% of U.S. adults in a recent Mintel survey* cited interest in trying more internationally inspired dairy options, like feta cheese, Irish butter and ghee. This trend is even more pronounced among younger demographics, rising to more than a third of 18-24-year-olds.
Flavored butters are transforming at-home cooking. With restaurant menus serving as inspiration, consumers are becoming more familiar with flavored butters such as garlic, honey, lemon and herb. These ingredient mix-ins can transform the plain base, saving time in the kitchen and encouraging wider experimentation. More adventurous butter flavors like Guajillo pepper, black truffle, maple and wasabi are appearing frequently on restaurant menus, indicating where the category is headed.
Going beyond chocolate milk with more exciting flavors. The milk category is poised for growth, but it needs to venture outside of chocolate and vanilla to truly innovate. Eggnog and banana are growing in flavored milk launches along with exciting variations on familiar flavors, such as Belgian chocolate or vanilla bourbon.
Tap into the flavor potential of eggnog. Arguably an acquired taste, egg nog has seen four-fold growth since 2020 and the category is primed for flavor variations and upgrades such as pumpkin spice, cinnamon sugar or snickerdoodle.
The sophisticated flavors of coffee creamer. The creamer category is driven by flavor innovation and over the last two years, traditional plain or vanilla creamers have been expanding with a range of exciting varieties – many of which are based on whimsical or seasonal flavors such as pumpkin pie or spiced, or based on finished products such macchiato (caramel & coffee) or caramel & fudge.
Mimi Bonnett, senior director, U.S. Food, Drink and Flavors and Ingredients, shared, "Dairy is a kitchen mainstay being called upon again to help consumers during an inflation-induced return to home kitchens. Despite price increases that outpace other categories, the omnipresence and relative affordability of dairy categories secure their central place on shopping lists. Instead of taking this privileged position for granted, brands can emphasize their value by delivering on the convenience and simple pleasures gleaned from flavor innovation and by reclaiming dairy's identity as an original functional food." 
*https://www.mintel.com/blog/the-future-of-dairy-and-non-dairy-drinks
Want to know everything going on in flavor & fragrance? Sign up for P&F+'s newsletter. You can also follow along on Instagram and LinkedIn.