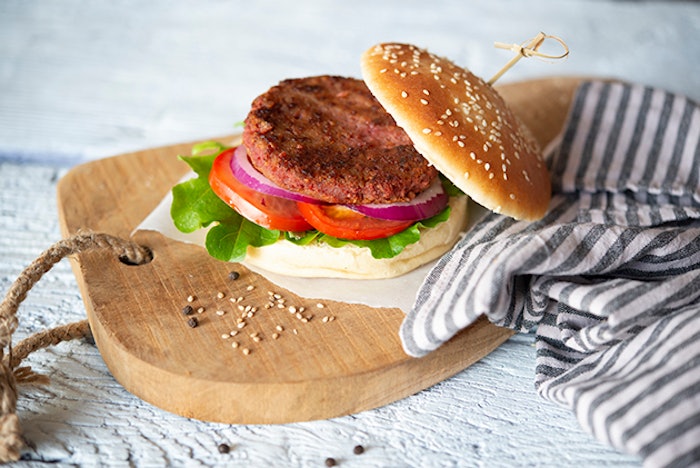 C/O SYMRISE
The global plant-based food market was valued at $41.78 billion in 2021 and is expected to reach $93.92 billion by 2028 with a CAGR of 12.27% over the forecast period. One main formulation challenge for plant-based alternatives are taste and texture of these products. 
To better understand how to improve the sensory quality of meat alternatives, Symrise has announced a partnership with scientists from Wageningen University & Research in the Netherlands, Nissin Food Holdings, Starfield Food & Science Technology, AAK, Vivera and GoodMills Innovation.
Symrise is also supporting the joint project with WUR in the following three key areas:
• Understanding of sensory characteristics of products on the markets
• Optimizing the sensory performance and release of taste and flavor during chewing
• Providing taste recipes
Katja Tiitinen, director, Sensory & Consumer Insights, F&B in EAME, said, "As part of the consortium project, we are looking into finding the relationship between the structure and the inherent characteristics of meat alternatives and are examining them. We want to understand how the product structure changes when people chew food and how it affects the perception of taste and mouthfeel. Our team of researchers can contribute their wealth of application expertise with this to enable customers to create great-tasting plant-based products."
"As the first team of researchers on this topic worldwide—to the best of our knowledge—the consortium studies how the characteristics of meat alternatives change while chewing by combining in vitro and in vivo evaluations with sensory tests. This research cooperation thus represents an important initiative for a sustainable lifestyle," Tiitinen continued.