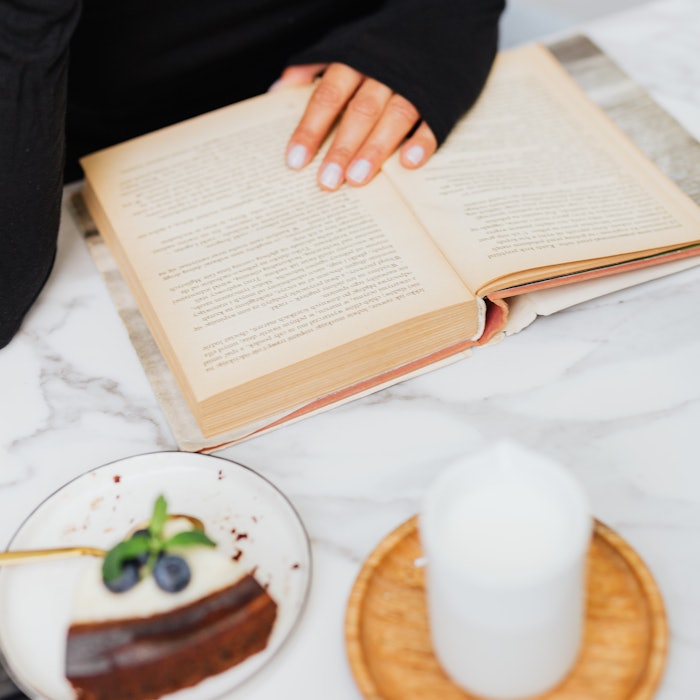 pexels
As we enter the final weeks of 2022, we wanted to take a look back at this year's lineup of issues filled with columns by regular and guest experts weighing in on pressing topics throughout the F&F space. If you haven't already gotten a chance, explore the December issue filled with the latest developments in the citrus market, flavor formulation, oil extraction, lemon production and more.

This year marked the return of in-person events including the World Perfumery Congress in Miami and Flavorcon in Cincinnati. A special thanks to all of our sponsors, exhibitors and attendees for making them a success!
We also welcomed a new moderator for the "Organoleptic Characteristics of Flavor Materials" column, with Bell Flavors & Fragrance's principal flavorist, Cyndie Lipka. Perfumer & Flavorist+ wants to thank all of our readers for their continued support. Want to hear one of our experts discuss a topic? Send us an email at jrimensnyder@allured.com. Want to advertise your company's expertise in an upcoming issue? Reach out to Paige Crist at pcrist@allured.com.
January 2022: Welcoming Wellness dove into the new year with a look at the latest wellness trends and launches in F&F, from plant-based innovations to relationship between scent and wellness and more.
February 2022: Shaking Up F&F focused on beverage trends and innovations, with a focus on ready-to-drink experiences, low- and no-alcoholic preferences, flavoring in beer and much more.
March 2022: In The Lab took a deep dive into filtration tech, food safety, research on the benefits of utilizing turpentine and fragrance trends.
April 2022: Natural Habitat highlighted the changing F&F landscape with a look at recent acquisitions, partnerships and expansions, as well as a focus on sandalwood development.
May 2022: Fresh Takes: Innovations in Mint and Spices explored the process of perfume creation, the leveraging of mint in any application, the nuances of spices, herbs, grounds and etracts and more.
June 2022: The Future of Fragrance took a deep dive into recent fragrance trends, the evolving fragrance market, fragrance ingredients and more.
July 2022: 2022 F&F Leaders & Newsmakers highlight major F&F players and their recent achievements, innovations and future plans.
August 2022: The Cutting Edge in F&F focused on the ever-changing landscape of regulations in F&F, trends in women's wellness and innovations in sodium-reduciton.
September 2022: Talking Trends took a look at evolving F&F formulations, trends in dips and sauces, popular snacking trends and plant conservation for fragrance formulation.
October 2022: Flavor Forward explored innovations in vanilla and sweeteners, vanilla bean extraction, better-for-you snack trends, collagen masking tech and more.
November 2022: Savor the Flavor covered everything from international flavor trends to snack trends, vanilla bean extraction, supply chain transparency, plant-based alternatives and more.
December 2022: Squeezing Potential was about all things citrus, taking a look at nootkatone innovations, a report on lemon production, citrus flavors and more.
The editorial team is now seeking submissions from F&F experts looking to weigh in on future issue themes. All articles and proposals are subject to review.
Please submit manuscripts three months prior to publication.* Authors are given an opportunity to review any edits to their work prior to publication. Visit perfumerflavorist.com/guidelines to review author guidelines before emailing your proposal to managing editor, Jenna Rimensnyder (jrimensnyder@allured.com). If you are interested in supplying sponsored content, or advertising, contact Paige Crist (pcrist@allured.com).
*All articles and proposals are subject to review. Please read author guidelines
To subscribe, visit our magazine page.Want to know everything going on in flavor & fragrance? Sign up for P&F+'s newsletter. You can also follow along on Instagram and LinkedIn.
Want to know everything going on in flavor & fragrance? Sign up for P&F+'s newsletter. You can also follow along on Instagram and LinkedIn.