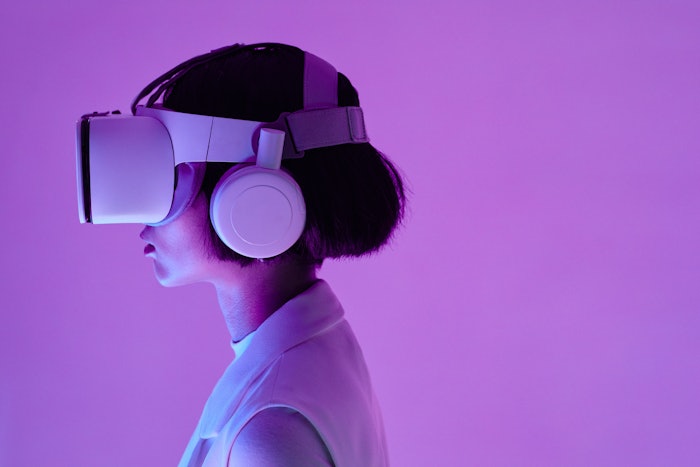 PEXELS
As we wrap up the final days of 2022, we wanted to take a look back at the top takeaways from the year. How will these trends inform 2023? We look forward to more traveling for F&F industry events, meetings and roundtables. Perfumer & Flavorist+ is also itching to see what F&F houses will create with the aid of artificial intelligence. Wishing you all a happy and safe new year celebration!
1. Investment in Artificial Intelligence
From research platforms to pop-ups to consumer-facing services, it looks like this is only the beginning for artificial intelligence (AI) in the F&F realm. Here are the headlines from 2022 with news of company launches. You can find more on the topic in the Future of Smell's founder, Olivia Jezler, January 2023 column, "Future of AI x Fragrance."
Firmenich Announces Partnership with AI Startup Airzai
Givaudan x Berkeley Publish Research of Future Tech for Alternative Proteins
Givaudan x TMIC to Launch First AI-powered Fragrance Co-creation Service in China
IFF AI-Driven Personalized Nutrition Platform Partnership
Lynx Debuts A.I.-developed Deodorant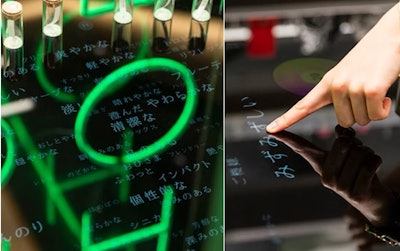 Mintel Introduces Flavourscape AI Platform
Scentmatic x Biotope Host AI Scent Experience Pop-ups
Whether companies shared news of the investment in research or partnerships for meat alternatives or launched fresh technology, plant-based innovations continued to sore in 2022. P&F+ connected with Chris Horridge, RD&A director at Kerry in North America, to discuss the latest innovation in the plant-based sector.  Here are some of our guest columns on the subject:
The Future Is Green for Plant-Based Alternatives and Navigating Plant-based Product Formulation by Jen Lyons, marketing manager, Sensient Flavors & Extracts
Plant Power: Challenges and Opportunities in the Development of Meat and Fish Alternatives by Gilbert Verschelling, director business development & innovation, DSM
3. Expansion
This year proved to be fruitful for many companies in terms of debuting production facilities, research centers and even accomplishing successful partnerships and acquisitions. One major news item that shook up the F&F industry was the DSM x Firmenich merger.
Gilbert Ghostine, CEO of Firmenich, added, "This merger is a transformational moment for the history of both businesses. DSM-Firmenich will be a global-scale partner, uniquely positioned to anticipate and better address the evolving needs of consumers by unlocking opportunities for our customers, and our people. Our two companies have an unrelenting commitment to their role in society with ESG at the core of everything we do, and I firmly believe that DSM-Firmenich will have a positive and measurable impact on people, climate and nature."
Not to be confused with the continued trend of plant-based products, functional fragrances and flavors are also edging their way to top priority for consumers. From aromatherapy to sports drinks and beyond, consumers are looking for more bang for their buck. Agilex perfumer, Neha Okhade, took the stage at WPC 2022 to discuss the topic and highlighted key ingredients being utilized in the fragrance x well-being realm.
5. The Resurgence of In-person Events
This year, we welcomed the return of Flavorcon as well as the World Perfumery Congress! Our travels didn't stop there. P&F+ also popped over to Paris for SIMPPAR and then to Grasse for EFEO. We also made our way to Vancouver for IFEAT and a few site visits sprinkled in between. Here's a glimpse: 
ICYMI Flavorcon 2022 Photo Gallery is Now Live
World Perfumery Congress 2022 Recap
Berjé's Kim Bleimann Takes the Stage at IFEAT Vancouver 2022
Food Ingredients Europe 2022 Recap
British Society of Perfumers Hosts Workshop Weekend 2022
NAFFS 105th Annual Convention Recap
EFFA Holds Hybrid General Assembly 2022
RIFM 2022 Annual Meeting Recap
IFT First 2022 Food Expo Recap
Everyone We Saw at the EFEO Garden Party
Take a Stroll Through SIMPPAR 2022 with Perfumer & Flavorist+
Site Visit: P&F+ Explores Sensegen, Sweegen & T. Hasegawa