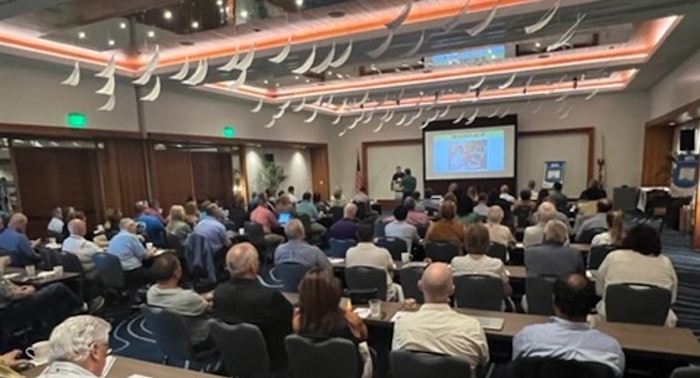 C/O NAFFS
The NAFFS Annual Convention was held October 27-30, 2022, at Longboat Key Club, Longboat Key, Florida. Attendees experienced samples and tastings while listening to the in-depth presentations about the innovation, creation and application of flavored products recently introduced to the market. 
Related: NAFFS Technical Meeting Discusses Flavor Formulation with Supply Chain Issues
Conference session highlights included:
Geoff Bremmer of Monster Energy, Inc. spoke specifically to their unorthodox approach to innovation kicked off the first day, followed by the team from Flavor Insights who spoke to the history and flavor applications they have employed.
Chef John Noble Masi and Rowan Jacobs of Florida International University talked about the ability to foster creativity in the classroom.
Suzanne Johnson, president of FEMA, did a quick update on the organization before then speaking on the undeniable connection between flavor and well-being.
David Arnold of Treatt (and certified tea sommelier) talked about the many flavor varieties of teas and how to assure the best.
Ken Kraut of ADM did a demonstration on flavoring pea proteins.
The 106th annual convention is scheduled for October 26-28, 2023, returning to the Longboat Key Club, Longboat Key, Florida.