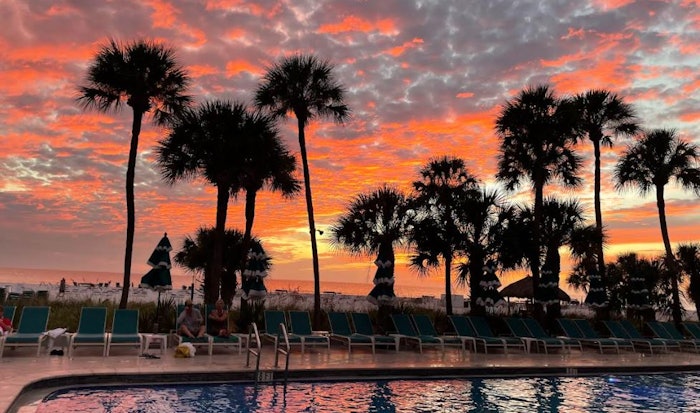 Perfumer & Flavorist+ took a quick trip to sunny Florida for the NAFFS' 104th Annual Convention before Flavorcon Virtual 2021.
Related: NAFFS' 104th Annual Convention Day One Recap
After the membership meeting to kick off the day, Pat McNamara of Scarinci Hollenbeck took the stage to present "Legal/Regulatory Update." The presentation touched on cases relating to flavor houses over the last few years including:
A lawsuit with Clint Eastwood and unauthorized use of his name and photo to sell CBD products 

Food Chemical Safety Bill 

Trademark trial and appeal board upholds denial of application to the U.S. patent and trademark office for CBD infused tea products 

CBD trademark controversy

The dismissal of the potential class-action lawsuit against Coca Cola's Gold Peak Tea 

FDA has no legal definition of "low sugar" 

Biden administration expected to name doctor Robert Califf as the new commissioner of the FDA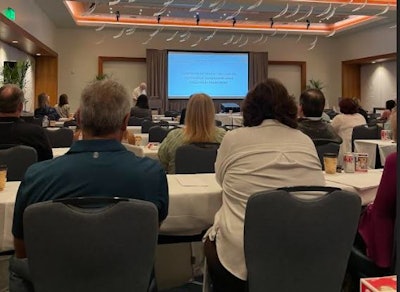 Followed by Johnathan Gordon, Ph.D., of Glasgow Consulting Group who presented "Flavoring for Plant-based Creamers and Dairy." Gordon related flavorists to parrots, "beautifully colored creates who mimic flavors from nature." He then walked attendees through the challenges and opportunities of flavoring for plant-based applications while pulling from examples of applications he's personally worked on for companies.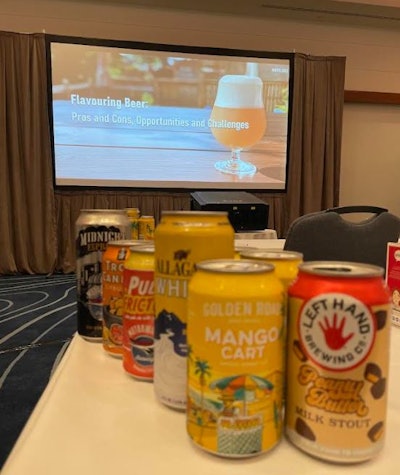 To finish off the presentations, certified cicerone Stephen Rich joined the line-up to discuss "Flavouring Beer: Pros and Cons, Opportunities and Challenges." Rich walked through the following steps: 
1. Brewing today 
2. Flavor vs. raw materials 
3. Mechanical challenges: Smaller breweries may have ab easier time dealing with raw materials (less quantity, weight and lower tank height). They may not have the resources for dosing equipment or staff who are trained to handle flavors properly. 
4. Quality considerations 
5. Opportunities in consistency: Flavors provide significant advantages to batch-to-batch consistency wrt dosing rate, final concentration and flavor.  
6. Affects on efficiency 
7. Innovation 
8. Brewer preferences
Final thoughts, Rich says that brewers will more often than not, opt for liquid flavor when available. Throughout the presentation, Rich compared beers that were made with raw materials versus beers that were crafted with added flavors.
A nice treat to finish off the two-day conference was a wine tasting hosted in the Island House followed by the NAFFS annual dinner with music by DeLeon Trio.
Mark your calendars: NAFFS 105th Annual Convention is scheduled for October 27-30, 2022, at the same location, Longboat Key Resort in Longboat Key, Florida.
Want to know everything going on in flavor & fragrance? Sign up for P&F+'s newsletter. You can also follow along on Instagram and LinkedIn.