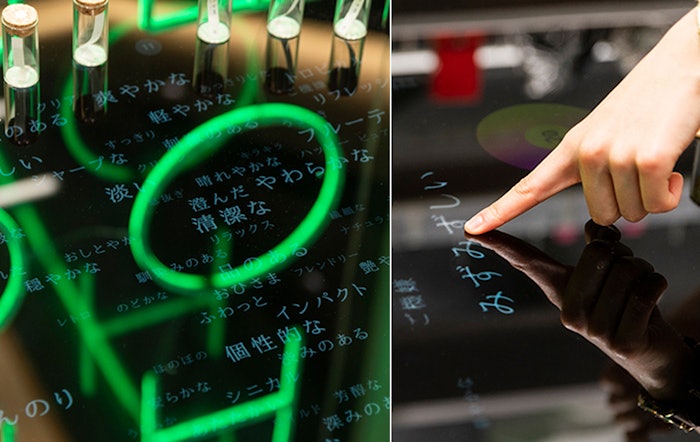 Scentmatic Co., Ltd. collaborated with Biotope Co., Ltd. launched a series of experiences at a perfume specialty store, Nose Shop, called "Nose Shop x Kaorium-Super Sense 'Smell' Experience Pop Up," from April 1-April 24, 2021. 
Related: Scent Technology Kaorium to Debut in Pop-Up Experience
During the pop-up, Scentmatic introduced its AI ​​system, Kaorium" which was developed to verbalize scents at Nose Shop Shinjuku and Ginza stores. AI is designed to analyze the data on how to perceive more than 5,000 scents extracted from customers of the nose shop in advance and verbalizes each person's favorite scent.
The store entry rate during the pop-up period increased to 139% compared to outside of the pop-up period, contributing to attracting customers. The purchase rate of Kaorium experiencers also increased from normal to 287%, which is thought to have had a significant impact on perfume purchasing behavior.
The Kaorium technology is said to allow users to visualize vague and difficult-to-capture scent impressions in words and to derive scents associated with a certain word. In addition, the experience of deeply tasting the scent while being conscious of words activates both the left and right brains and brings awareness of our unseen sensibilities.