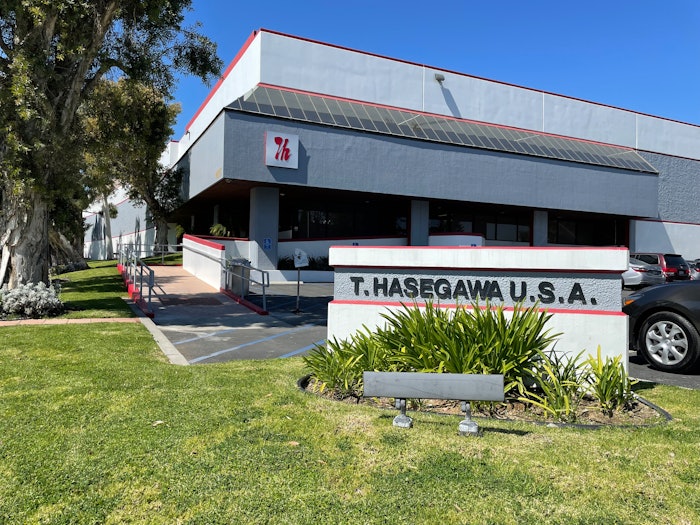 While in California for the NAFFS 22nd Annual West Coast Flavor Industry Forum Roundtable (March 10, 2022), I was able to squeeze in three site visits. First up was Sensegen, followed by Sweegen and finally T. Hasegawa. Luckily, the traffic was mild and the company was very interesting and bursting with exciting innovation. 
Sensegen
My first stop on the tour was filled with first-time meet-and-greets with P&F+ guest columnist and Sensegen's chief value creation officer, Kathy Oglesby. Ogelsby, alongside the Sensegen team, allowed me to tour the facility, as well as discuss the importance of sustainability and naturalness behind the company's mission. Along the way was senior perfumer Angelique Burke, senior creative perfumer Noemi Montoya Montelongo and flavorist AJ Kamimura. The team shared an exciting yet-to-be-announced line of products. More details to come in the weeks ahead.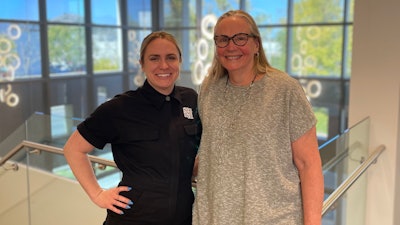 Sweegen
Walking just across the street to the Sweegen facility, I was met by Sweegen's flavor application manager, Jenise Pratt for a line-up of samples. Sort of a pre-cursor to my roundtable festivities. Pratt prepared a reduced sugar peach tea featuring Sweegen sweetener systems; a control and a test chocolate sample featuring bitter blocking technology; a full sugar and a reduced sugar lemonade; as well as a full and reduced sugar cheesecake. As you can see below, it was fascinating and a little mind-boggling learning about this technology. 
T. Hasegawa
I was met with my tour guides, T. Hasegawa senior flavorist chemists, Toshifumi Nozawa and Austin Luft.
While touring the facility, the pair discussed formulating innovative flavors to meet consumer demands across markets, while utilizing T. Hasegawa's latest launches including Emulsitract and Boostract technologies.
The duo was also excited to discuss the forthcoming manufacturing facility in Ranco Cucamonga, CA.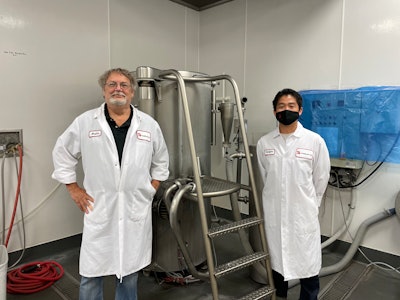 A special thanks to my three hosts, it was a pleasure touring these sites and gaining more knowledge about the F&F industry. Stay tuned for the  NAFFS 22nd Annual West Coast Flavor Industry Forum Roundtable roundup.
Want to know everything going on in flavor & fragrance? Sign up for P&F+'s newsletter. You can also follow along on Instagram and LinkedIn.