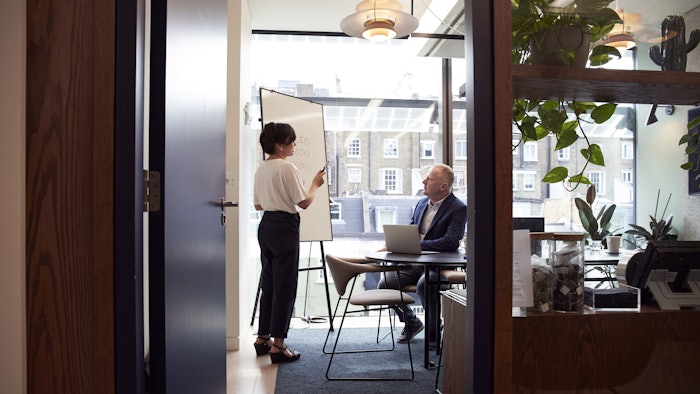 Recent headlines have been filled with news of appointments throughout the F&F industry. Here's a recap of the recent job announcements. As a reminder, Perfumer & Flavorist+ hosts a job board for hiring companies looking to fill pivotal positions. To post your opening, contact Paige Crist ([email protected]).
Bell Flavors & Fragrances Announces Promotions and New Hires
Bell Flavors & Fragrances, Inc. has announced promotions and new hires within its fragrance division, serving to enhance Bell's fragrance strategy and implement customer satisfaction solutions.
Renee King joins the marketing team as director of marketing, focused on the Fragrance and Botanicals Divisions.

Roberto Olivi is the new vice president, Fragrance Sales for Bell Flavors & Fragrances, Inc. 

Marvel Fields will take over the role of perfumery director. 

Rose Casanova Gugliotta assumes the role of director of Fragrance Evaluation and Applications.
Berjé's Manolo Donaire Appointed as EFEO President
The European Federation of Essential Oils (EFEO) recently held its first in-person Annual General Meeting. The meeting served as a celebration of the EFEO's 20th anniversary, during which the federation announced a variety of changes to its organizational structure including the appointment of Manolo Donaire as the new EFEO president.
Firmenich Names Eric Frérot, Ph.D., as Distinguished Scientist
Firmenich announced the appointment of Eric Frérot, Ph.D., as distinguished scientist. The "distinguished scientist" recognition was introduced in 2008 to reinforce Firmenich's continued quest for excellence in science. It bears testimony to a scientist's unwavering dedication to inspire the scientific community, continually innovate, and deliver breakthrough science. Additionally, it recognizes and rewards exceptional scientific contributions to the Firmenich business, and leadership in attracting and retaining high-caliber R&D talent.
Ian Ward Joins Natural Extraction Systems, LLC as CEO
Natural Extraction Systems, LLC (NES) has announced the addition of Ian Ward to its executive team. Ward comes to NES from his position as chief growth officer at Rahr Corporation. He will be serving as the CEO of Aroma Sciences, LLC, a new, NES-owned beverage technology company that provides aromatic ingredients to the beer, wine, spirits and mixology industries.
IFF Appoints Nicolas Gebara as Senior Vice President, Commercial and Flavors
International Flavors & Fragrances (IFF) announced on Tuesday, July 5, that Nicolas Gebara has been named senior vice president, Commercial and Flavors, Nourish, effective July 1, 2022. In his 23 years at IFF, Gebara has held various roles, most recently serving as vice president, of North America for Nourish.
Mane Announces Presidents of North American Flavor and Fragrance Divisions
Mane announced the appointment of Amy McDonald as president of the North American Flavor Division. McDonald is an award-winning global leader and food industry executive with over 30 years of experience in the flavor, food ingredient and pharma/biotech markets. McDonald joins Tathiana Remick, who was appointed president, Fragrance Division, North America in October 2021, to round out the team of women that will lead Mane North America. 
Nancy E. Rawson Named Acting Director of Monell Chemical Senses Center
The board of directors of the Monell Chemical Senses Center has appointed Nancy E. Rawson, Ph.D. as acting director and president. She succeeds outgoing director and president Robert Margolskee, MD, Ph.D. Her new role was effective July 1, 2022, and she has assumed the full duties of the director's office.
Want to know everything going on in flavor & fragrance? Sign up for P&F+'s newsletter. You can also follow along on Instagram and LinkedIn.