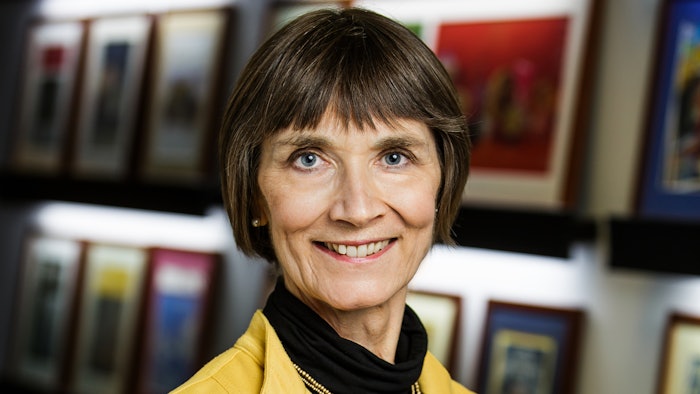 The board of directors of the Monell Chemical Senses Center has appointed Nancy E. Rawson, Ph.D. as acting director and president. She succeeds outgoing director and president Robert Margolskee, MD, Ph.D. Her new role was effective July 1, 2022, and she has assumed the full duties of the director's office.
David Macnair, Ph.D., chair, Monell Board of Directors commented, "Nancy has shown excellent leadership in the last several years since she returned to Monell to head our Corporate Partners Program, later taking on additional responsibilities as vice president. She will undoubtedly shepherd Monell through this interim phase with wisdom and vision. The search for a new Director is well underway, with interviews of final candidates completed in mid-June."
Rawson has served as the Center's Associate Director since 2016 and vice president since 2019, leading the corporate program while also spearheading the crafting and implementation of its new strategic plan.
Her broad research and administrative experience include stints in both academia and the food, flavor, and nutritional products industries.
Rawson said, "The ultimate goal for Monell's basic chemosensory research has always been to apply our discoveries to better human health and well-being. It is gratifying to serve Monell in many roles, now more than ever. I look forward to this new role and integrating all that we have learned about taste and smell during the pandemic into the next phase of Monell's growth."
She received her doctorate in biology from the University of Pennsylvania in 1993. After postdoctoral training at Monell, she joined the center's faculty, where she remained for the next 15 years. During this time, Rawson's research focused on understanding the effects of aging, diet, and disease on olfactory function, neuronal development, and regeneration, as well as developing cell-based assays for taste and smell.
In 2008, Rawson left Monell to become chief scientific officer at a nutrigenomics start-up company. Later, she served as senior director of Basic Research and Innovation at AFB International, a global pet food ingredient firm, before returning to Monell.
Want to know everything going on in flavor & fragrance? Sign up for P&F+'s newsletter. You can also follow along on Instagram and LinkedIn.