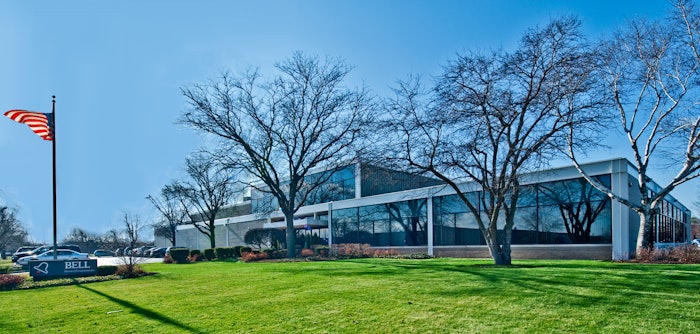 Bell Flavors and Fragrances (Bell F&F) has announced several promotions at the company's headquarters in Northbrook, Illinois, as well as Middletown, New York. With the new appointments, the international company intends on strengthening its global strategy across key segments such as manufacturing, quality control, finance, culinary and supply chain management.
Related: Bell Flavors & Fragrances Releases 2022 Global Spark Trend Toolkit
Promotions include:       
Thom Heinz has been promoted to the position of vice president, Vendor Management and Strategic Sourcing.        
Casey Schallert is the new sr. corporate chef at Bell F&F, reporting directly to Chris Warsow, sr. director, Flavor Applications/corporate executive chef.  
Sabrina Entwistle has been promoted to the role of associate director, Quality Systems.
Ken Beecher now serves in the role of associate director, Manufacturing.
Mike Smith has been promoted to the position of senior director, Manufacturing-Fragrance at Middletown, NY. 
Jake Pupillo has assumed the position of director, Manufacturing - Flavors at the Northbrook, Illinois, facility. 
Zig Polak has been promoted to senior manager of Material, Planning, and Logistics - Flavors at Northbrook, IL. 
Mike Barron has received a promotion to the position of senior director, Information Technology. 
Allan Kaplan is the new vice president of Finance and will lead the Accounting Team in all activities.
Theresa Link has been promoted to the newly created position of director of Cost Accounting. 
Brian Enriquez is the new senior manager of Financial Reporting and Pricing at Bell F&F based in Northbrook. 
Madeleine van Overbeek has been promoted to the position of senior financial analyst at the Northbrook facility. 
Wesley Loyas has received a promotion to the role of Quality Control chemist.

Ron Stark, president & CEO of Bell F&F, shared, "I am personally very proud to welcome our newly promoted employees to their new titles and roles. We are able to promote from within, to fill these globally significant positions, as we continue to focus on growing our corporate learning and talent development. Our investments in learning and development, will enable Bell to grow our employee engagement and customer experience with even greater success in the future."
Maureen West, senior director of Global Human Resources of Bell F&F, stated, "This new wave of promotions is once again proof that our collaborative and innovation-driven company culture provides the mentorship and education for our team members to grow their personal skills and advance their careers."
Want to know everything going on in flavor & fragrance? Sign up for P&F+'s newsletter. You can also follow along on Instagram and LinkedIn.