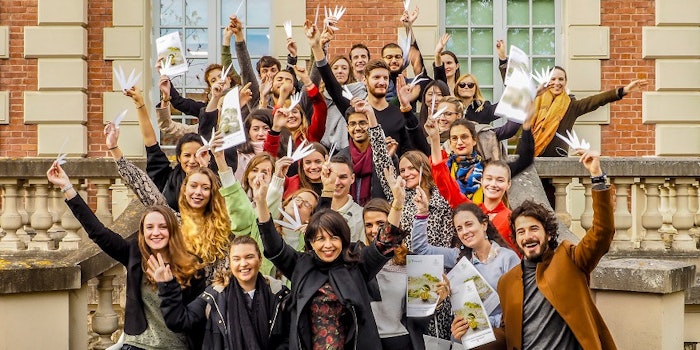 Firmenich sponsored the third edition of CORPO 35's fragrance competition which allows young perfumers to showcase their talents and artistry to a panel of fragrance professionals.
CORPO 35 has offered young perfumers the opportunity to design and formulate their own perfume since 2016. Perfumers are given six months to create their fragrance for a panel of fragrance professionals to select five winners. The winning fragrances will then be produced and marketed. Dora Baghriche, perfumer at Firmenich and the perfumer behind the creation of the Glossier You fragrance, will serve as the president of the jury.
"It is an honor for me to be this year's president of the jury," said Baghriche. "Firmenich has a long legacy of mentoring the next generation of up-and-coming perfumers, which is why I am excited to discover their creativity as they push the boundaries of our art."
During an opening ceremony at ISIPCA, Baghriche unveiled an exclusive collection of over 20 Firmenich ingredients to inspire the candidates' creations. Ingredients featured in the collection include rose de mai, jasmine sambac, cardamom, clearwood, Z11, ambrox super and others. 
Related: Firmenich Presents at the Reinvented Toilet Expo
"Our leadership in fine fragrance is anchored in the passion, creativity and innovation of our award-winning perfumers," said Armand de Villoutreys, president of perfumery and ingredients, Firmenich. He added, "That's why we are proud to sponsor CORPO 35 and look forward to seeing how these aspiring perfumers blend our signature ingredients as they set out to make their mark in the world of perfumery."