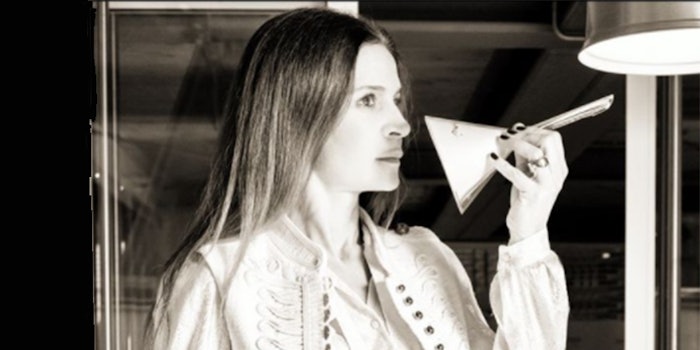 Giorgia Martone, a researcher in the field of perfumery, passed away on January 28, 2021 due to complications during surgery. 
Martone was the founder of LabSolue, creative director of the Magna Pars hotel and member of the Industrie Cosmetiche Riunite board. 
Martone is survived by her father Roberto, founder of Industrie Cosmetiche Riunite di Lodi, mother Marzia and sister Ambra. 

The funeral took place at the Basilica of Santa Maria della Passione in Milan, according to Italian daily Corriere della Sera, and her sister Ambra, spoke:
"Sister, I have been so lucky to have you in my life, our bond as sisters is something wonderful that was given to us by mum and dad and that we made special. You have been the pillar of my life: sister, best friend, confidant and adviser, traveling companion, partner at work, godmother of my children... You have been a gift, for me and for those who knew and loved you. Dear Giorgia, all the light you have given fills us today. We will always take you with us, but how much we will miss you."