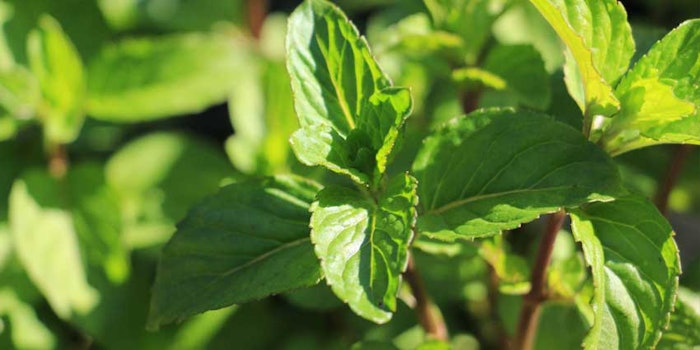 Firmenich has introduced Mint Piperita EO Boulder SX 960067, which can be used in tea applications. While giving off mint features, this slightly herbal essential oil merges camphor notes with fruity aspects and coconut hints.
Cool, Minty, Fresh
While mint flavors such as peppermint or spearmint are popular in oral care products, the flavor can be applied to various food and beverage items as well. Beverage, confectionery and spice applications utilize mint for its freshness.
Mint is on the market's mind, as 8,743 new products featuring the cool flavor have been launched since 2013. Various areas worldwide have developed the following number of mint items in 2013:
Europe: 4,020
North America: 1,126
In 2016, India developed 916 mint products, which is eight times the number developed in 2013 to keep up with the trend.
To be included in the monthly raw material bulletin (RMB) in the Perfumer & Flavorist magazine, please click here to submit a newly launched ingredient.