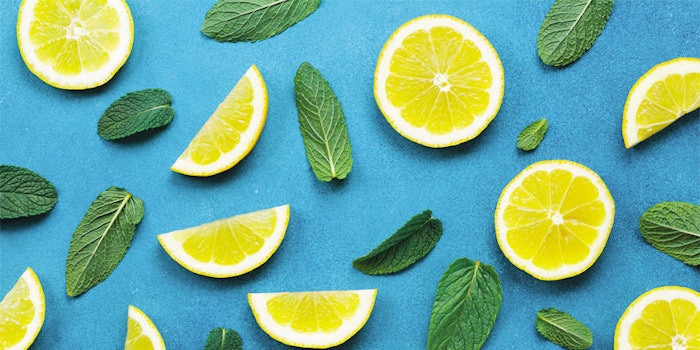 This month's issue tackles mint, from on-trend flavor profiles (Page 38) to the delivery of novel innovation to oral care (Page 42). While mint seems to be a staple in both the flavor and fragrance realms, the market was not exempt from the effects of COVID-19. During the pandemic, the global market for minta was forecast at $6.4 billion in 2020. By 2027, the global mint market is expected to reach $7.7 billion.
In some sectors, mint profiles are almost stubbornly tenacious. As author Steve Pringle notes (Page 42), "One of the difficulties in product differentiation in oral care comes from the delivery of flavor. In most other personal care categories consumers can and want to experience a wide range of flavors or fragrances. However, when we look at flavor and fragrance being delivered by oral care products, we see that mint continues to be king."
Elsewhere, a resurgence of popularity of mint has occurred in a handful of fragrances launched in spring 2021, including fine fragrance, candles and bath products. This includes Coty's Lacoste L.12.12 Rose Eau De Parfum for herb, Boy Smells' Tantrum scentc from its Genderful Fine Fragrances collection and a four-wick candle Citrus Mojito by Harry Slatkind. That's only the tip of the iceberg for mint.
While tradition may rule many areas of mint innovation, creative sensory experiences continue to flourish.
Flavorcon: Get on the List
Speaking of trends in flavor: we are looking forward to the return of Perfumer & Flavorist+'s Flavorcon (bit.ly/3rDsTDL), November 16-17, 2021. More details are to come regarding speakers and registration links for the virtual event. Until then, you can be in the know on what's happening in the F&F industry by subscribing to P&F+'s newsletter: www.gcimagazine.com/newsletter. You can also follow along on Instagram and LinkedIn.
Jenna Rimensnyder
Managing Editor
awww.globenewswire.com/news-release/2021/02/01/2167483/0/en/Global-Mints-Industry.html
bwww.perfumerflavorist.com/fragrance/application/finefrag/Lacoste-Launches-Two-New-Fragrances-574018541.html
cwww.perfumerflavorist.com/fragrance/application/finefrag/Boy-Smells-Broadens-Portfolio-with-Fragrance-Line-573902571.html
dwww.perfumerflavorist.com/fragrance/application/aircare/Homeworx-by-Harry-Slatkin-Launches-Spring-Fragrances-573994911.html
For the full article, please check out the Perfumer & Flavorist+ May 2021 issue.