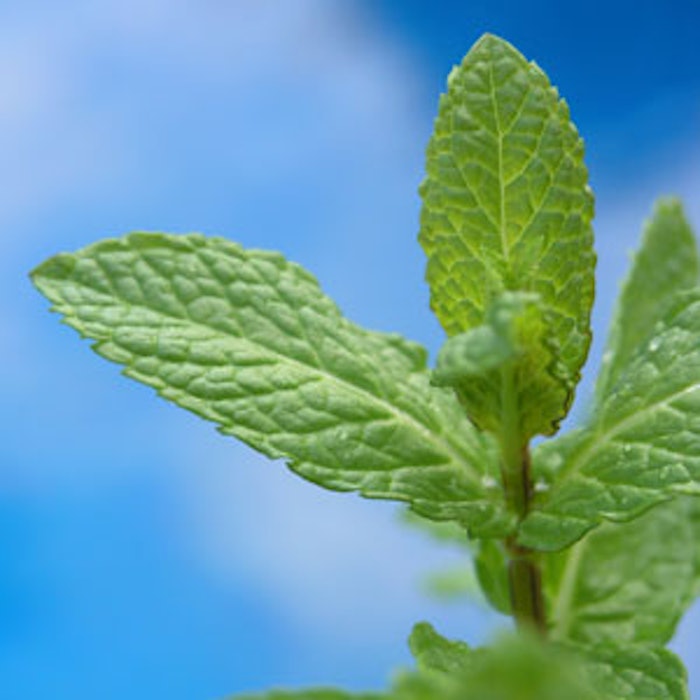 Most consumers want to "get fresh" with their choice of oral care products but price is a big factor in just how far they'll go. Enter Givaudan, with a new invention that maximizes mint perception while keeping costs down.
1-Vinylcyclohex-3-ene carbaldehyde and 4-vinylcyclohex-1-ene carbaldehyde to maximize mint flavor
U.S. Patent 9283159
Publication date: March 15, 2016
Assignee: Givaudan SA
Mint flavors, particularly peppermint and spearmint, are popular in oral care products including toothpaste, mouthwash and chewing gum to cover the taste of base ingredients and impart a signal of freshness and cleanliness upon use.
According to this patent, since many mint oils are of natural origin, the amounts available and price may vary from year to year. In addition, to achieve remarkable mint flavor in an end-product, higher amounts are required, which increases the price.
However, these inventors have found that adding either 4-vinylcyclohex-1-enecarbaldehyde; 1-vinylcyclohex-3-enecarbaldehyde; or a mixture thereof to mint-flavored oral care compositions enhances mint flavor perception. Thus, less mint flavor is required to achieve a similar flavor character.
Patent accessed April 8, 2016.