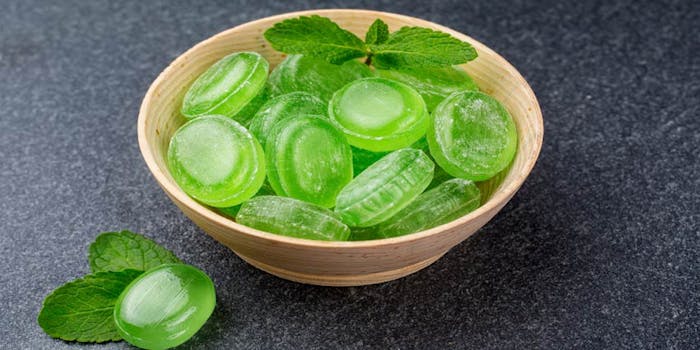 "Universally, consumers associate mint with freshness, from its taste to the feeling it evokes. Its broad market adoption is driven by this unique freshness, increasingly sought after across a range of categories from perfumery to confectionery. Be it mint sweets, gums, ice-cream, candy, shampoos, tissues or deodorants, mint's versatility is universal" said Cedric Fischer, vice president at Firmenich's mint unit. "In perfumery, mint, like basil or coriander, offers an intriguing aromatic accent and supports the current fragrance trend for earthy, herbal natural scents. Mint also pairs well with florals, proving as versatile in the fragrance universe as in the world of flavors."
The Mint Market
Since 2013, 8,743 new products containing mint have been launched, making it a household favorite for its unique freshness in terms of taste and feeling.
Confectionery and oral care recorded the highest number of new product launches since 2013, with 2,460 and 1,792, respectively. Dominating the oral care category globally, due to its sought-after breath freshening attributes, mint oils (see F-1) represents a total market value of approximately $1.2 billion.
"I am seeing a proliferation of mint, from oral care or beverages all the way to sweet good brands", says Patrice Merceret, master flavorist and mint expert at Firmenich. "For instance one thirda of US consumers look for natural taste mint solutions for tackling bad breath. Mint-infused beverages are also growing, particularly mint tea. Mint-flavored ice tea has now established itself as a key tonality on par with the standard lemon or peach flavors. Looking ahead, segments like aromatherapy, cleaning products, cosmetics, pharma, pet feed and even animal care are gaining ground" (see F-2).
Europe delivered the highest number of new product launches since 2013 at 4,020, followed by North America at 1,126. India is gaining tractions at 916 new product launches in 2016, eight times the number of 2013 (see F-3).
Creating the Next Generation of Mint
The Genus Mentha: High in Diversity, Yet Not Well Explored
Today mint essential oils that dominate the market are mainly obtained from conventional species such as Mentha piperita, Mentha spicata, Mentha cardiaca or Mentha arvensis. However, mint diversity has not yet been fully exploited. The genus Mentha contains hundreds of different species and varieties, including well-known mint varieties, such as apple mint, canadensis, lina, misia or zefir. The exact number of mint species is not yet known, with many found in specific regions, offering interesting tastes and aromas.
Merceret explains, "…The latest breed of quality mint essential oils is actually driving new trends in fragrances for dental care. Increasingly customers are looking for natural, full-bodied and traceable mint solutions that are also cost-effective."
Mint Hybrids Opening New Sustainable Avenues for Flavors and Perfumes
Today, numerous breeding programs are dedicated to developing more resistant and productive crops. One example is making Mentha piperita resistant to "Verticillium Wilt," a specific bacterium which is a significant threat for mint oil production. Additionally, research in mint varieties and its unique profiles offers an opportunity for regulatory compliance (e.g. reduced levels of menthofurane, pulegone or low allergen content for fragrances applications).
Future Opportunities
The creation of mint flavors requires a good understanding of Mother Nature. Robust analytical data and sensory information are prerequisites for flavorists and perfumers to create authentic flavors and fragrances.
Most existing mint varieties/hybrids have not been analyzed in depth, and are promising sources of unusual molecules or unusual combinations of known molecules. For this reason, exploration of Mentha diversity through Gas Chromatography Mass Spectrometry (GC-MS) is critical in discovering unusual ratios of compounds and new compounds, which can inspire new taste experiences to consumers.
Below, examples of the main findings of GC-MS for three varieties of mint:
• Mentha piperita Yakima (see F-4)
• Mentha piperita Willamette (see F-5)
• Mentha arvensis oil (see F-6)