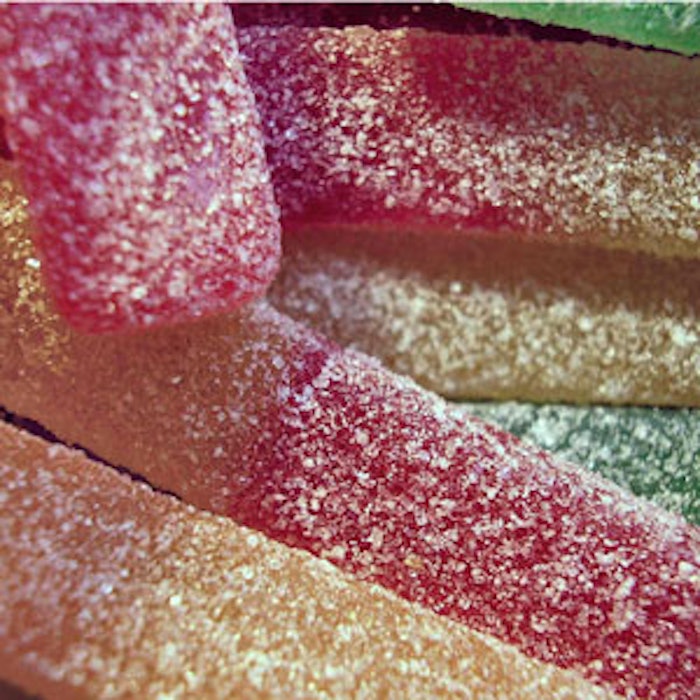 Sweet flavors trend this month in confectionery applications to scintillate taste buds.
Mix-and-Match Gum Flavors
Project7 announced it is now selling "Build a Flavor" gum. Recognized for flavors unique to most gums, such as coconut lime, wedding cake and "front porch lemonade," Project7 offers consumers an opportunity to combine flavors on their own. The key to this combination is selling two complementary flavors in each bag, which can then be chewed together or individually.
Flavor combinations include:
S'mores: toasted mallow and chocolate graham cracker,

Key Lime Pie: key lime and cream pie and

Cookie Dough Yo: cookie dough and vanilla ice cream.
The company also plans to launch strawberry margarita and sweet tea-lemonade flavors in the future.
Sour is the New Sweet
With all of the love in the air this month, the best kind of candy-related proposal is with Ring Pop. Ring Pop lovers can expect sweet flavors such as blue raspberry, cherry, strawberry, watermelon and more.
Ring Pop adds a twist to their products with the launch of a sour line, Ring Pop Sours, featuring multiple new flavors to choose from.
The six flavors include:
Sour cherry berry,

Sour watermelon,

Sour cherry,

Sour green apple,

Sour lemonade and

Sour raspberry lemonade.
Sources: Delish and Drug Store News