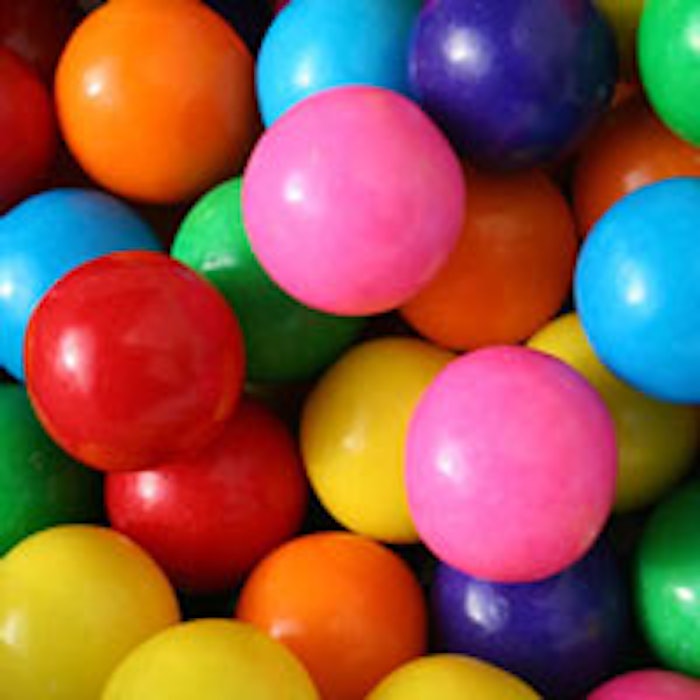 Patent Picks are chosen by the editors from publicly available sources. Today's highlight, from Intercontinental Great Brands, relates to multiple layers of texture and flavor in chewing gum.
Multi-textured chewing gum and methods of making thereof
WIPO Patent Application WO/2015/175885
Publication date: Nov. 19, 2015
Assignee: Intercontinental Great Brands LLC
According to these inventors, traditional slab and stick chewing gum is generally prepared with a mixture of chewing gum base and powder sweeteners. These gums are typically uncoated and have a uniform composition throughout the entire piece, thereby providing only a single texture and flavor when chewed.
Thus, there remains a need for new chewing gum that can deliver a dynamic chew texture, varied flavors and varied colors within a single piece of chewing gum. Disclosed herein are multi-textured chewing gum products that combine at least two different regions of chewing gum in a single product, each differing in texture from one another, and optionally differing in flavors, colors, or aromas from one another.