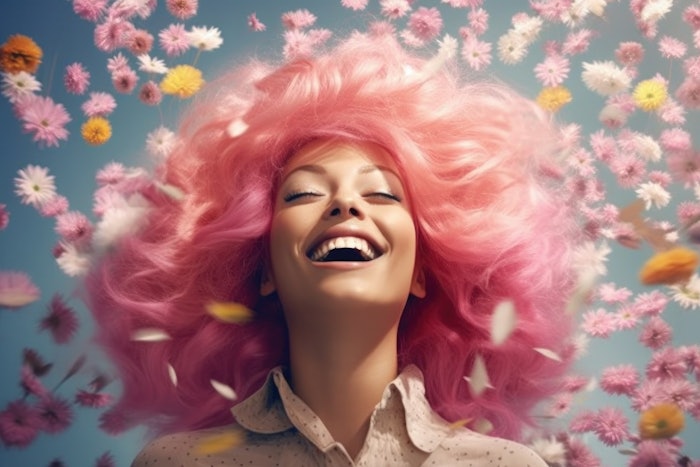 Adobe Stock
The global flavors and fragrances market size was valued at $26.54 billion in 2022 and is projected to grow to $36.49 billion by 2029, exhibiting a compound growth rate of 4.7% during the forecast period, according to a report by Fortune Business Insights.
With the advances in ingredient and formulation technology, shifting consumer demands and regulatory updates, the community fosters such growth by staying up-to-date with the latest trends, studies and insights from F&F's top minds.
Perfumer & Flavorist+ (P&F+) is the global knowledge resource for the entire F&F supply chain, including perfumers and flavorists, R&D leaders and product developers. P&F+ provides the latest updates on ingredients; science and technology; applications and formulations; market and consumer insights; and trends.
P&F+ unites the F&F industry through our events and print and digital platforms. Let us connect you with our global audience of decision-makers.
>>>You can get a head start by registering now for a free monthly subscription (print or digital).<<<
Suppliers: have innovative new ingredients, technology, equipment or services we should be covering?
F&F Experts: have any insights you'd like to share or hear about?
Reach out to our content director to submit launches and news for consideration.
Suppliers and service providers: Want to connect with  Perfumer & Flavorist's 30,000+ dedicated multi-channel audience of flavor and fragrance professionals and key decision-makers? Or our highly engaged 30,000+ LinkedIn community? Reach out to our associate publisher, Paige Crist, to learn more about cross-platform marketing, editorial and engagement opportunities. 
Perfumer & Flavorist's 2024 Monthly Editorial Themes
January
ENHANCERS, REDUCERS & REPLACERS
• Sugar Alternatives
• Fat Reducers
• Salt Reducers
SCENT & WELL-BEING
• Emotional & Wellness Benefits of Scent
Industry Insights: Taste & Mouthfeel Enrichment and Enhancement / Carbon Zero Supply Chain / Taste Modulation
Editorial deadline: 10/06/23
February
WELLNESS & CLEAN LABEL
• Multi-Functional Ingredients
• Packaging for F&F
• Nutritional Ingredients
• Cosmetic Ingredients
COFFEE & TEA
• RTD Coffees and Teas
Industry Insights: Functional Ingredient Technology / Sustainable Ingredients
Editorial deadline: 11/03/23
March
F&F TECHNOLOGY & PERFORMANCE
• Spotlight on Innovative Biotech F&F Ingredients
• Delivery Systems & Encapsulation
• Carriers, Solvents & Fixatives
• Latest in Packaging & Equipment
• Synthetics & New Molecules
REGULATORY LANDSCAPE UPDATES
Industry Insights: Biotech in F&F, Renewable Ingredients, Upcycling & Byproducts, Green Chemistry / Manufacturing, Lab Tech & Robotics / Synthetics & New Molecules

Editorial deadline: 12/01/23
April
NATURALS
• Extracts
• Testing, Analysis & Authentication
• Essential Oils
• New Naturals with Unique Benefits: Sourcing Strategies, Extraction Techniques
Industry Insights: Traceability & Provenance / Organics
Editorial deadline: 01/05/24
May
MINT & SPICES
• Spice Production, Applications & Technology
• Trigeminal Stimulants
• Botanicals
MINT
• Mint & Oral Care Innovations
TOBACCO
• Flavoring for Tobacco Products 
Industry Insights: Heating & Cooling Technologies / Mint & Menthol  
Editorial deadline: 2/02/24
June
FRAGRANCE INNOVATIONS
• Global Category Sales
• Key Trends & Launches
• Innovative Technologies to Improve Fragrance Systems
• Supplier/Brand Relations, Fair Trade Sourcing
Industry Insights: New Fragrance Ingredient and Tech Launches at WPC    
Editorial deadline: 03/08/24
July
 LEADERBOARD: TOP F&F COMPANIES
• In-depth Interviews and Profiles from the Leaders of Top Flavor & Fragrance Companies
REGIONAL LEADERS
• Insights from Top Companies in their Respective Areas    
Industry Insights: Free-from" F&F Ingredients: Allergen-free, Vegan, Non-GMO, Plant-based, Gluten-free / Dairy, Dairy Alternatives / Certifications
Editorial deadline: 04/05/24
August
FINE FRAGRANCE
• Fine Fragrance Market & Innovations
• Fragrance Brands Disrupting the Space
BEVERAGES
• RTD Beverage Innovations
• Beverage Launches & Technologies
• Flavor Modifiers
• Low & No Alcohol Flavors
• Flavoring for Wine, Beer & Spirits    
Industry Insights: Naturals, Synthetic & Sustainable Ingredients / Beverage Technologies & Innovations
Editorial deadline: 05/03/24
September
AIR CARE & CANDLES
• Air Care Market Data
• Masking & Odor Elimination
• Trends & Launches
• Technological Innovations in Delivery Systems & Performance
SNACKS
• Snacks Market Data
• Limited Time Offer (LTO) Flavors
• Trends & Launches
• Technological Innovations in Snack Applications    
Industry Insights: Salt Enhancers / Delivery Systems / Odor Elimination & Masking
Editorial deadline: 06/07/24
October
PERSONAL CARE
• Fragrancing for Cosmetics
• Personal Care Fragrance Labeling
CONFECTIONERY
• Sugar Reduction
• Vanilla & Vanillin
• Sugar Alternatives
• Flavoring for Marijuana Infused Products
Industry Insights: Vanilla /  Sweeteners / Clean & Allergen-free    
Editorial deadline: 07/05/24
November
SAVORY
• High Impact Aroma Molecules
• Savory Solutions
• Vegan Ingredients & Alternatives
• Flavoring Alternative Proteins
HOME CARE & CLEANING PRODUCTS
• Trends & New Launches
• Labeling & Regulations 
Industry Insights: Umami, Kokumi & Savory Solutions / Malodor Tech & Abatement   
Editorial deadline: 08/02/24
December
CITRUS
• Solubility & Stability Solutions
• Regional Citrus Varieties
• Citrus Ingredients
• Citrus Market Report
• Superfood Flavors
Industry Insights: Citrus Ingredients / Citrus Solutions, Blends & Enhancers    
Editorial deadline: 09/06/24