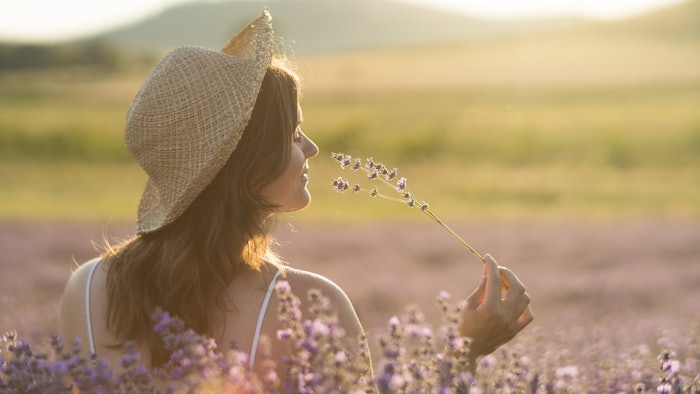 As 2022 comes to a close, P&F+ takes a look back at the year, shining the spotlight on fragrance reports, studies and tech. Read back on the headlines that have shaped fragrance news over the last year.
Related: Perfumer & Flavorist+ Takes A Look Back at 2022

Reports
Innovation in the fragrance industry across categories has opened the door for continued market growth. From fragrance being used in wellness products to the focus on sustainable ingredients, we're seeing a new chapter in scent. 
Q3 2022 U.S. prestige beauty sales revenue totaled $6 billion, a 15% increase compared to the same period of 2021, per The NPD Group.
Studies
Euromonitor released, "Revamping Digital Engagement in Fragrances," highlighting factors driving fragrance innovation and evolving consumer demands in the wake of COVID-19.

The holiday season inspires consumers' buying habits. Whether purchasing for a loved one or for themselves, 2021 showed a major uptick (up 25% compared to 2020) in sales, and according to a recent article by Kline, the market is poised again for a strong showing this holiday season. 

Perfumer & Flavorist+ connected with the article's author, Carmen Silva, consultant at Euromonitor International to discuss their perspective on report findings, consumer trends and the future of fragrance innovation. 
In October 2022, the International Fragrance Association U.K. (IFRA U.K.) released the results of a recent YouGov survey which took an in-depth look at the United Kingdom's sense of smell and how much it is valued.
Tech
To that end, Firmenich has launched EmotiCode Focus, an artificial intelligence-generated (AI), cross-category set of "design rules" for creating fragrances that enhance consumers' mental performance in cognitive tasks.
Givaudan announced the debut of the upgraded MoodScentz fragrance and oral care flavors design program—MoodScentz+. 
On September 30, 2022, Givaudan announced the launch of the Silver Radiance program, exclusively focusing on the silver generation.
Want to know everything going on in flavor & fragrance? Sign up for P&F+'s newsletter. You can also follow along on Instagram and LinkedIn.