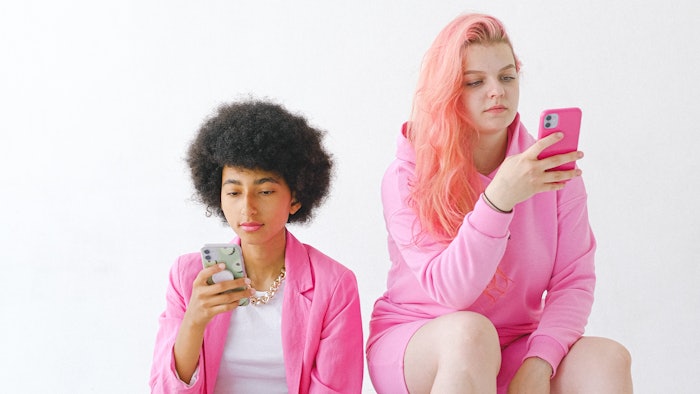 PEXELS
Euromonitor released, "Revamping Digital Engagement in Fragrances," highlighting factors driving fragrance innovation and evolving consumer demands in the wake of COVID-19. The report stated that the fragrance category was one of the winning beauty and personal care categories of the COVID-19 pandemic. 
The article reads, "The post-2020 resilience of fragrances was achievable thanks to its ability to transform sensorial experience into mood experience, with an omnichannel strategy that spanned social media, including influencers/KOLs (key opinion leaders), and celebrity ambassadors. In addition, e-commerce helped propel growth globally in 2021, but digital engagement beyond transactions will drive future momentum."
Report highlights include: 
E-commerce becomes a pivotal channel, overtaking direct selling globally in 2021In just one year, e-commerce increased its channel penetration in fragrances by six percentage points, establishing a high baseline that makes its projected 23% share of total sales feasible by 2026. 
High levels of stress globally ushered in demand for emotional wellness, tapping into the role of fragrances in providing comfort and indulgence, the industry repositioned fragrances from sensuality and social occasions towards self-pampering and being special, and added functional claims related to emotional and mental wellness. This new positioning created a new need state for fragrances, therefore attracting a new kind of audience – one that is more worried about emotional issues such as stress and self-confidence, than about external beauty. At the same time, nostalgia drove consumers to seek out specific brands that would trigger a particular – and presumably happier – pre-COVID memory. As a result, claims including "relaxing", "aromatherapy", "mood boosting", and "equilibrium" became more common among fragrance brands.
The pandemic forced consumers from all generations to migrate toward e-commerce. Older generations are generally loyal to one or two particular brands. In the past they might have resisted fragrance e-commerce, but are now finding the channel easy, secure, and more comfortable.
Personalization, enhanced technologies, and neuroscience will improve over time and expand the emotional and mental benefits of functional fragrances. These products will attract ever more exigent consumers, who are looking to meet their specific needs, and rely on science to ensure a guaranteed effect. Combined with new digital features, community gathering on social media through livestreaming and the metaverse, improvement of communication with customers, and even involving them in product development, this will surely consolidate and push e-commerce opportunities even further in the coming years.
Interview with Euromonitor's Carmen Silva soon to come with more details from the research provided. Stay tuned!