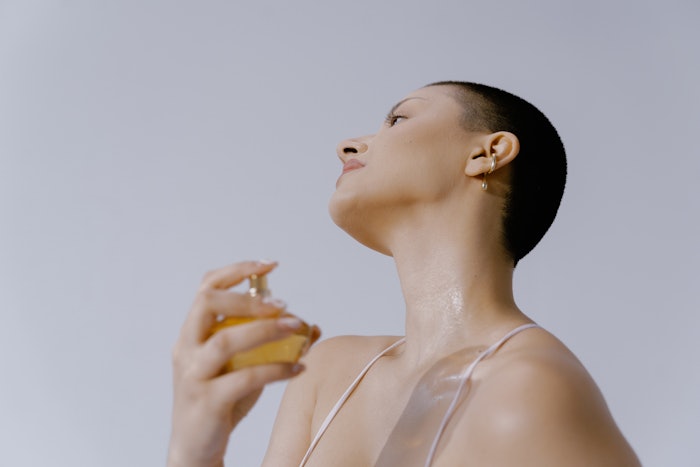 PEXELS
Innovation in the fragrance industry across categories has opened the door for continued market growth. From fragrance being used in wellness products to the focus on sustainable ingredients, we're seeing a new chapter in scent. 
Related: 6 Trending Unisex & Classical Fragrance Notes
According to ResearchAndMarkets.com, the global fragrance ingredients market size reached $8.46 billion in 2021, with an impressive projection to reach $12.25 billion by 2027.
Key Market Factor Findings:
The significant expansion in the cosmetic industry, along with the increasing demand for air fresheners and various personal care products, such as creams, shampoos, toiletries, mists and perfumes represent the key factors currently driving the market growth.
The rising awareness amongst consumers regarding the use of chemical-infused personal care products has resulted in a shifting inclination toward natural fragrance ingredients. This is also supported by rising investments in research and development activities to promote the use of "safer, eco-friendly, and dermatologically tested" goods, which, in turn, is propelling market growth.
The increasing utilization of fragrances in aromatherapy applications owing to their therapeutic benefits is further contributing to the market growth. The frequent mergers and acquisitions (M&A) amongst key players have led to the introduction of several international fragrance brands across the globe.
Other factors, such as continuous product innovations and the widespread adoption of smart marketing strategies, are creating a positive outlook for the market.