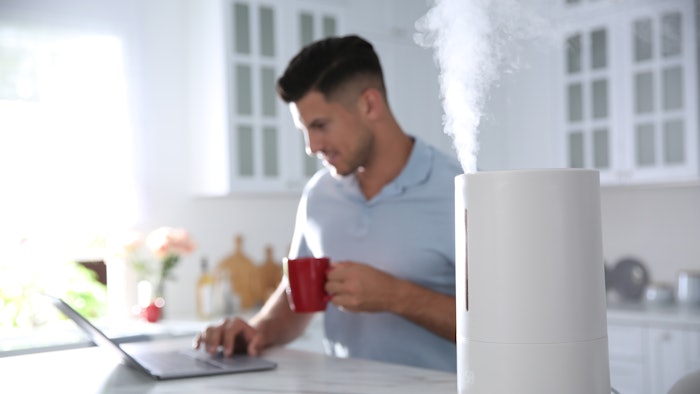 DREAMSTIME
In recent years, beauty and fragrance companies have increasingly highlighted the emotional needs of consumers as part of a new holistic innovation mindset. To that end, Firmenich has launched EmotiCode Focusa, an artificial intelligence-generated (AI), cross-category set of "design rules" for creating fragrances that enhance consumers' mental performance in cognitive tasks.
The rules represent the next evolution of Firmenich's EmotiOn program, which is designed to optimize the emotional impact of fragrances.
Related: AFM Approves DSM-Firmenich Merger
Using Firmenich's ScentMove tool, which according to the company "provides a template for verbalization of emotions and enables the evaluation of feelings elicited by odors and fragrances," consumer insights professionals were able to connect the dots between specific emotions and focus.
The company used these insights to develop "a set of design rules to create fragrances that evoke the emotional response linked to focus," known as EmotiCode.
These rules were developed by leveraging an AI model developed by Firmenich D-lab and the Interactive Research Intelligent System (IRIS), which stores data from more than 34,000 fragrances and more than 1.9 million consumer interviews across 51 countries.
The rules reportedly allow perfumers to more easily create fragrances associated with increased mental performance in cognitive tasks.
The resulting scents were tested for impact on mental performance using the Stroop task (Stroop, 1935; MacLeod, 1991), which measures interference and attention, and a mental arithmetic task that measured quantitative reasoning.
Per Firmenich, "EmotiCode Focus fragrances increased mental processing speed in both tasks, versus fragrances that did not use EmotiCode creation rules and the control condition with no odor."
In Firmenich's global "New Next Now" barometer studyb on consumer insights, 73% of consumers said they "appreciate scent more than before" and 66% of consumers believe that fragrances can do more than "make products smell good" by providing added benefits. 
Sarah Reisinger, chief research officer, shared, "At Firmenich, we have an industry-leading set of data, coming from extensive global research on consumer insights. We've done comprehensive analysis to be able study the emotional responses of humans to scents. For over 25 years, our scientists at Firmenich have been leading neuroscientific research on olfaction and emotion. Our research on scent perception and bioresponse is very extensive and paved the way for us to understand the transformation of molecular signals into odor, flavor and emotions. This is the foundation of our EmotiON program, which uses a range of R&D and market research tools to create a model or framework to identify, create and certify the emotional benefits of fragrance."
Ilaria Resta, president, global perfumery, Firmenich, stated, "There are many potential benefits that the Focus fragrance can bring in people's homes, in their personal and shared spaces, and in their lives. "Focus is crucial to mental wellness. Now, for the first time ever, we can help consumers achieve focus, wherever they are, with fragrance. These fragrances can deliver related benefits, such as mental efficiency and clarity of mind, bringing the power of Positive Perfumery to consumers."
aEmotiCode is a registered trademark of Firmenich 
b "New Next Now" Barometer Study (Wave 4, 2022 with 8,200 respondents in 15 countries)
cScentMove  is a registered trademark of Firmenich