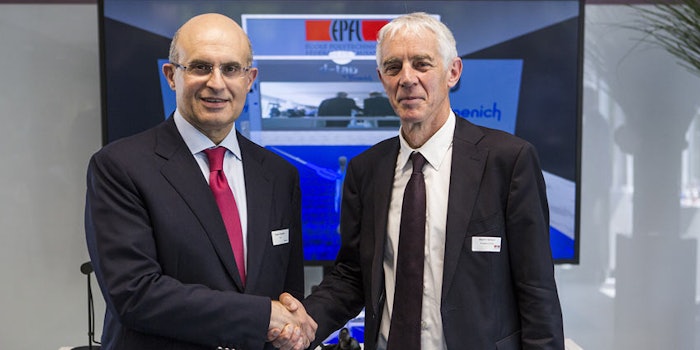 In partnership with Ecole polytechnique fédérale de Lausanne (EPFL), Firmenich has announced the inauguration of its digital lab, D-Lab.
"Ever since our creation as a start-up 123 years ago, pushing the boundaries of science and technology has always been our engine of growth," said Gilbert Ghostine, CEO Firmenich. "Fueled by EPFL's unique innovation ecosystem, D-Lab puts Firmenich at the forefront of A.I., to augment our creativity for even greater speed and personalized solutions."
As part of the company's digital strategy, the D-Lab will be dedicated to utilizing Artificial Intelligence (A.I.) to help create innovations across its flavor and fragrance business. Located in the EPFL Innovation Park, the new digital hub will bring Firmenich creators and experts together with members of the EPFL.
"While digitalization is disrupting business models across every industry, it is also generating exciting new business opportunities," said Martin Vetterli, president of EPFL. "By combining the dynamic start-up ecosystem-based at the EPFL, with Firmenich's industry-leading innovation, together we will be able to apply breakthrough science to create bespoke sensorial experiences faster than ever before."