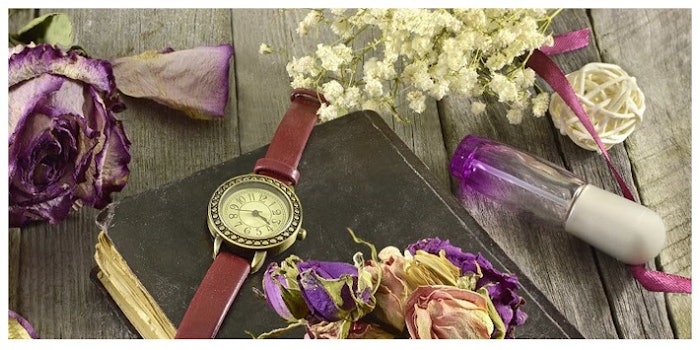 The Franck Muller brand of timepieces has announced that it has commissioned CPL Aromas to create its first collection of fragrances.
"I am delighted to be launching the Franck Muller perfume, bringing together two masters of their respective fields, the union of the most creative worlds of Haute Horlogerie and Haute Parfumerie. A fitting partnership which also marks the 25th anniversary of unending development, craftsmanship and innovation, and truly represents the identity of Franck Muller," said Vartan Sirmakes, co-founder and CEO of Franck Muller Group.
Watchmaking and Fine Fragrances
Deciding to broaden its reach with a fine fragrance collection, Franck Muller partnered with CPL Aromas' top perfumers, Beverley Bayne, Julie Pluchet and Dominique Preyssas, to create the perfume. The creative team behind the fragrances traveled to Monaco to explore the similarities between watchmaking and fine fragrances.
"The intricacies of watchmaking match the art of creating a fragrance. Perfumery creativity is about precision, balance and using the best quality materials available to produce exquisite fragrances. Franck Muller is dedicated to finding the best materials and the best craftsmen to create watches that push the boundaries in beauty and technology," said Beverley Bayne, CPL Aromas' UK director of perfumery.
Telling a Story
The result of the collaboration was the creation of five fine fragrances that use CPL Aromas' exclusive Aromafusion. The five fragrances that were created include Color Dreams, Crazy Hours, Double Mystery, Aeternitas and Conquistador. The perfumes are also packaged in Cintrée Curvex shaped perfume bottles with the brand's trademark.
"Fragrances are complex and precise creating a whole that is beautifully balanced, rounded and full of character. Each fragrance like a Franck Muller watch tells a story from the best Italian citrus oils in the top note through to heart notes of hand-picked floral absolutes and finally exotic resins priceless and precious woods," said Bayne.