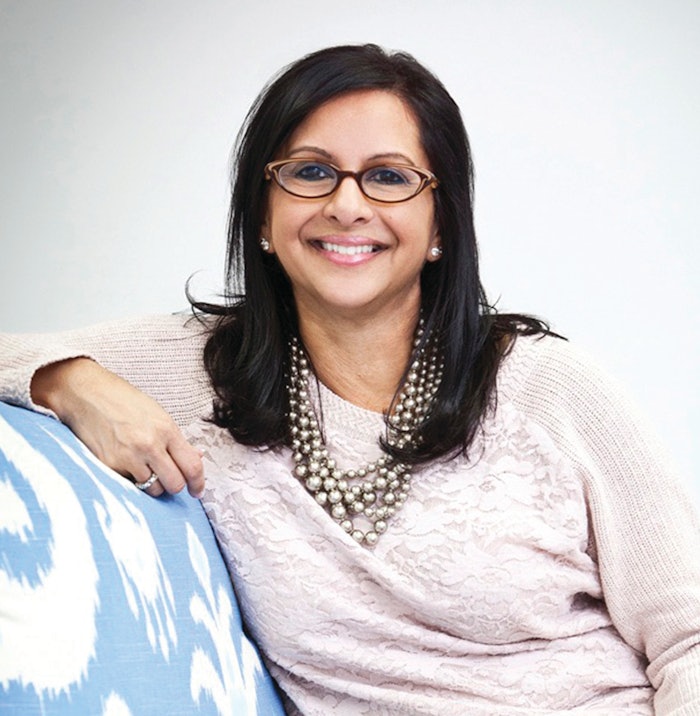 In late 2022, former Procter & Gamble master perfumer Zerlina Dubois announced her retirement from the company. Known for her decorated wins throughout the fragrance sector, Perfumer & Flavorist+ (P&F+) reached out to learn more about Dubois' next adventure in the industry. Just weeks later, she updated her LinkedIn position to CEO and founder of Zerlina Inc.
With nearly four decades of experience in fragrance, Dubois shares her journey to becoming a master perfumer, advice for newcomers and what pushes her to create winning formulations.
P&F+: What led you to the fragrance industry?
Zerlina Dubois [ZD]: Thirty-six years ago, I had just completed a degree in studio art and biochemistry with a master's degree in organic chemistry. I was exploring ways to combine my passion for art with my strong technical curiosity in chemistry. I was fortunate to find perfumery (or maybe perfumery found me) when I encountered an opportunity to explore this amazing field. I joined Procter and Gamble (P&G) as a perfumer-in-training. This was the perfect fit for me.
To discover the entire article, visit the March 2023 Perfumer & Flavorist+ issue.