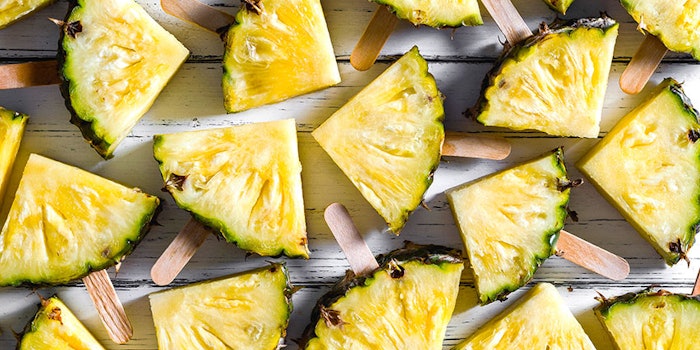 Starbucks has just released another pair of social media-ready beverages—The Berry Prickly Pear and Mango Pineapple Frappuccino Crèmes amp up the texture of the brand's traditional crème base with ribbons of fruit puree. The beverages will be available to brighten up taste buds and Instagram feeds for a limited time.
The Berry Prickly Pear beverage is made with blended mango crème, poured between two layers of a strawberry and prickly pear fruit puree—a sweet blend of strawberry, passionfruit, lime and melon flavors.
The Mango Pineapple Frappuccino also uses a base of blended mango crème, layered this time between mango-pineapple puree. A hint of lime tops the tropical mango and pineapple flavors of this vibrant beverage.