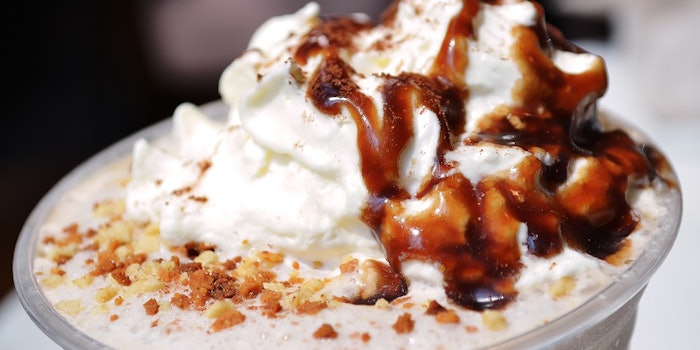 After the highly successful Unicorn Frappuccino launch, Starbucks has returned to a more traditional flavor with the released of their new Midnight Mint Mocha Frappuccino.
The new frappuccino blends the cooling flavor of mint with the rich taste of dark cocoa. The beverage includes extra-dark cocoa, blended with coffee, milk and ice, topped with mint sugar crystals and whipped cream.  
Commenting on the idea behind the drink, Jennica Robinson, Starbucks beverage development team, said, "We started by thinking of the heydays of summer. We were inspired by thoughts of dark starry nights, looking up at the sky with a cool summer breeze."
In addition to the release of the new frappuccino flavor, they will be releasing two RTD Teavana drinks and will be re-releasing the S'mores Frappuccino blended beverage.