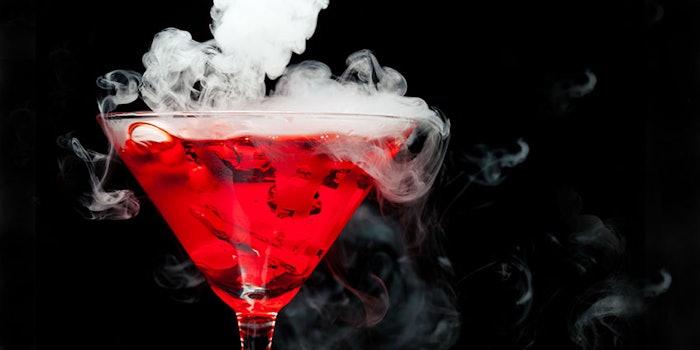 The psychoactive compounds of cannabis meet liquor in Tinley Beverages' new line of spirits.
There's no smokescreen here—each bottle of spirits contains 80mg of THC, with 10 mg in the margarita cocktail, all with less than .3% alcohol. The brand recommends mixing the products with soda, coffee and desserts.
Available in the following flavors:
Dark rum extract—Warm rum extracts combined with Caribbean spices, to mix with orange juice, lime or black tea.
Amaretto extract—Almond liqueur that goes well with cherry, orange juice, lemon-lime soda and with creamy desserts.
Cinnamon whiskey extract—Cinnamon to add a fiery boost to cider, milk and tea.
Margarita cocktail—An RTD tequila-infused beverage with a lemon-lime flavor, best served cold.
According to Marijuana Business Daily, 39% of cannabis-infused product manufacturers expect business to boom this year, with 56% stating it will be slightly better.
The spirits cost $25–30, with the margarita cocktail coming in at $8. The beverages are available to patients with valid medical recommendation at participating dispensaries.