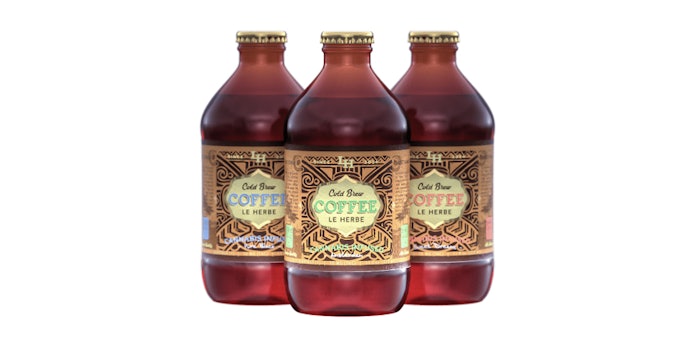 Le Herbe's line of cold brew coffee has gotten a new look and three new flavors. The company has been manufacturing cannabis beverages since December of 2014 and has led the cannabis beverage segment as the legalization of medical and/or recreational marijuana has affected about half the country.
A recent poll found that millennial consumers prefer to be discreet when consuming cannabis products rather than the traditional smoking route. Beverages, such a the Le Herbe cold brew line, fit right into this category.
New flavors include…
Pure Black: an unsweetened blend of organic coffee beans, 10 mg of sun-grown cannabis and water
Sweet Dreams: contains sweetened condensed coconut milk and a blend of coffee beans with caramel and vanilla notes
Amsterdam: the strongest of the three new flavors, this combines 50 mg of sun grown cannabis and a special blend of spices.
"After years of going to the Cannabis Cup in Amsterdam and visiting numerous coffee shops like Mellow Yellow and 420 Café you come to appreciate this delicacy…Coffee is the perfect pairing with cannabis and has been a tremendous opportunity in the industry to differentiate from the competition," said Marc LaRoche, CEO of Le Herbe.