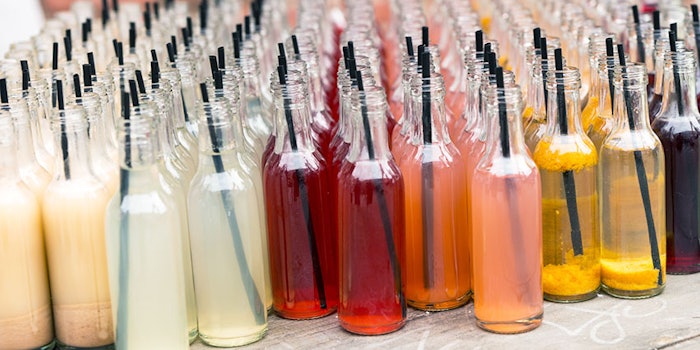 The second day of Flavorcon's Market and Consumer Insight track features sessions on technology and evolving consumer preferences in the food and beverage market.
Food Chain Transparency
Merve Unuvar, IBM blockchain production leader, will begin the day by discussing technology's role in the food supply chain in "Blockchain and Food Safety."
"Blockchain technology has power to influence every participant in the supply chains. A fully digitized food system, powered by blockchain, can transform the way enterprises benefit from traceability, transparency and supply chain efficiencies," said Unuvar. "It could replace traditional paper tracking and manual inspection systems, which make supply chains vulnerable to inaccuracies."
With a growing food network and more present government regulations, Unuvar will share IBM's development of blockchain technology, and how to ensure authenticity and safety in goods throughout the food chain while providing a digital record that fosters transparency and good faith.
Beverage Buyers
After lunch, Howard Telford, Euromonitor International's senior beverage analyst, continues with "Growth Markets in Global Beverages."
Health and wellness is a mainstay. This and changing attitudes toward health and natural products will be discussed in this session, along with growth channels for the evolving market.
"A lot of the shifts we're seeing in Western Europe and North America, for example bottled water preference over sugary drinks, are being replicated in developing markets," said Telford.
Generational Cues
Technomic's managing editor, Lizzy Freier, and consumer insights senior manager, Robert Byrne will discuss the how understanding generational differences are integral to brand expansion in the session,  "Consumer's Top Flavor Preferences." Both speakers are well-versed in menu trends and consumer brand metrics.
"[Millennials and Generation Zers] are growing up and getting more spending power, and I think that is what a lot of brands are going to be focusing on right now," said Freier. "Generation Z in particular is much more interested in new flavors; they are a little bit more adventurous when it comes to their dining habits. They have grown up trying a lot more flavors—more ethnic and global input—than previous generations."
Click here to view the full conference schedule, and join us at Flavorcon on October 24-26 at the Rosemont Hyatt Regency in Rosemont, Illinois.