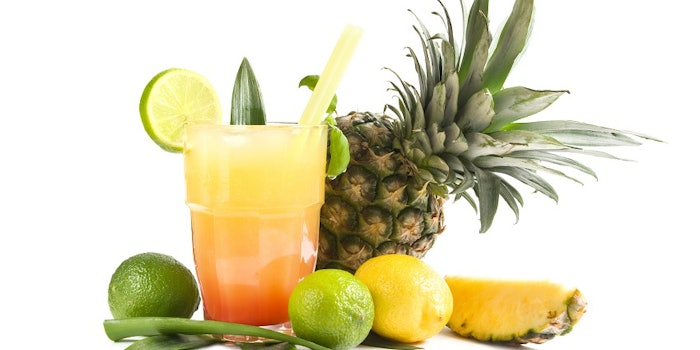 Carolina Global Brewing has announced the launch of its new all-natural malt beverage line called "JUICEBAR COCKTAILS."
A Clean Cocktail
Initially, the company will be offering two flavors of its cocktail brand – carrot aloe mango and pineapple lime with cilantro, which will contain 4.9% alc/vol and 4.7% alc/vol respectively. Each will be sold in six-packs of 12 oz. cans and will be sold at retailers such as Whole Foods, Walmart, Fresh Market and Sprouts and Harris Teeter.
"JUICEBAR COCKTAILS is our version of 'clean and green' cocktails with all natural ingredients that you'll find at your local smoothie or juice bar. Fruit and vegetable juices, natural herbs and spices, lightly sweetened with natural sugar, and mixed with tasteless malt alcohol," said co-founder Brian Myers.
Boozy Beverages Diversify
The release of this beverage comes in a recent line of product releases aimed at diversifying the alcoholic beverage market. Last month saw the release of an Oreo beer, and this month Modelo launched a Michelada flavor. Additionally, product innovations like wine-infused coffee and spiked sparkling water are adding to the diversity of this segment of the RTD market.