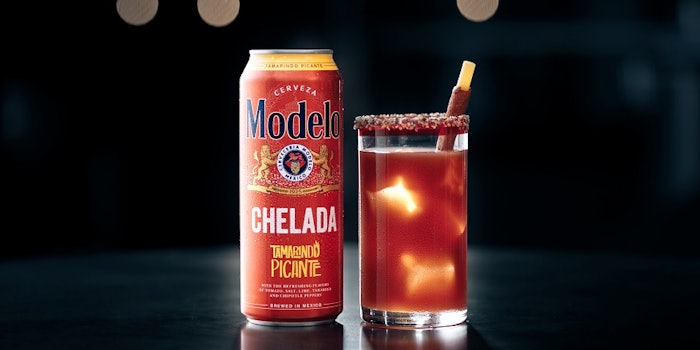 Casa Modelo has announced the launch of their new ready-to-serve michelada, Modelo Chelada Tamarindo Picante.
This take on the classic Mexican flavor is a blend of both spicy and sweet, which will combine chipotle peppers and tamarind. Additionally, the beer will be flavored with salt, lime and tomato.
Commenting on the new beverage launch, Ann Legan, vice president of marketing for Casa Modelo said, "The sweet flavor of tamarind, combined with the spice of chipotle peppers, delivers a well-balanced taste that honors Modelo's Mexican roots and provides consumers with a truly unique flavor profile unlike any other chelada beverage offering currently available."
The Modelo Celada Tamarindo Picante will be available in 24 oz. cans and is currently available nationwide.