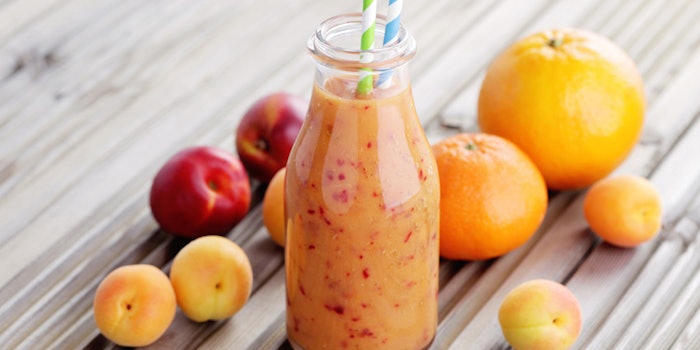 Nutrition-minded consumers will soon be able to grab their RTD sports nutrition drinks, iced tea and coffee and fruit smoothies with an extra boost of whey protein. Arla Foods Ingredients has introduced Nutrilac WheyHi, a new whey protein ingredient solution that will tap into nutritional and convenience markets and appeal to millennials and other busy consumers.
Drinks created using WheyHi are designed to maintain the long shelf life boasted by RTD beverages, but with higher whey protein content (40%) than previously possible after using both direct and indirect UHT processes. 
WheyHi can be used for several types of products in the RTD market's key segments, which are on the rise:
Smoothies market has seen a growth of 166% since 2002
Tea and coffee have an annual growth rate of 10.9% from 2012-2017
Sports and energy drinks were worth more than $50 billion in 2014
"RTD beverages are the future of the soft drinks market. They tap into growing demand for convenience among busy urban consumers who want products they can drink on the go," said Inge Lise Povlsen, category manager for Beverage at Arla Foods Ingredients.
Source: www.mynewsdesk.com