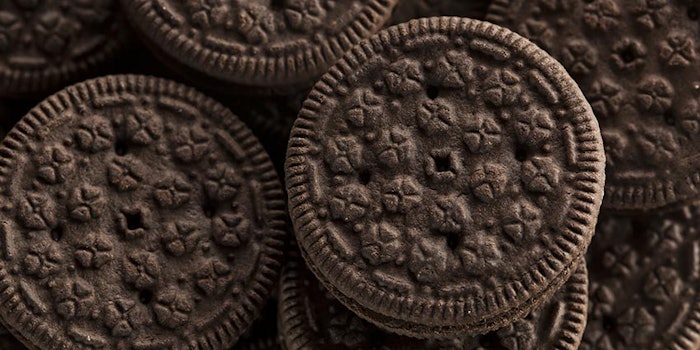 "Milk's favorite cookie" is back at it again with a new addition to its limited-edition lineup, right on time to stock up for Valentine's Day.
Oreo's new chocolate strawberry flavor features a chocolate cream surrounding a strawberry center, all sandwiched between Oreo's signature chocolate wafers. The cookie has a strong strawberry smell but balanced a balanced strawberry and chocolate flavor.
The new cookie can be found at Target stores, and joins the ranks of Oreo's line of specialty flavors, including apple pie, pumpkin spice, toasted coconut, brownie batter and cinnamon bun.
To learn more, head to www.delish.com