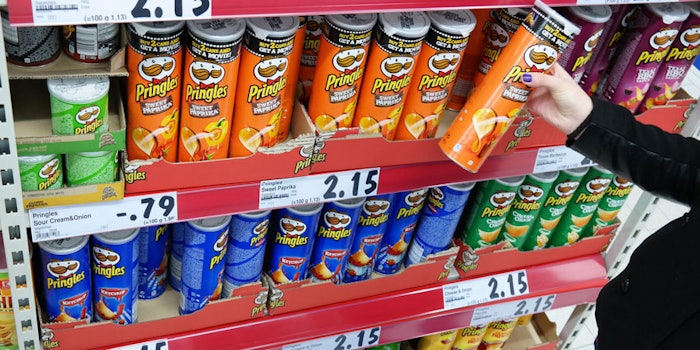 Although the flavor industry is challenged with reducing sugar in foods, baked goods appear to be the least affected by these changes. Pringles is taking advantage of the upcoming holiday season to debut three new flavors, inspired by baked goods. These flavors will hit the store shelves this month and are comprised of the festive classics sugar cookie, pecan pie and salted caramel.
Feedback from consumers seems to be that of intrigue more than anything else. While some are excited for the sweeter flavor profiles of the traditionally savory chip, others are wondering if a cookie flavored potato chip will fall short when it comes to competing with actual cookies during the season of the sugar cookie.
Consumers looking to enjoy the three new flavors should be aware that sugar cookie will only be available at Walmart, while pecan pie and salted caramel can be found at Dollar General Stores. Each flavor will retail for $1.69.
For more information visit: www.latinpost.com