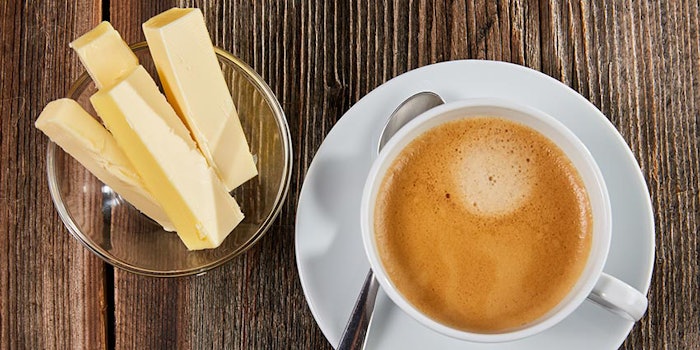 Skip the coffee—your toast will take care of your morning buzz. Megmilk Snow Brand, one of Japan's largest dairy brands, has come out with coffee butter that can add a boost to breakfast (via Food & Wine).
The spread, "Snow Brand Coffee Soft," is meant to be added to bread and toast (à la butter or margarine). The product has sweet, milky undertones intended to mimic the flavor and aroma of the brand's original coffee drink, "Snow Brand Coffee." The amount of caffeine in the new spread has yet to be specified.
East Meets West
With the average American coffee-drinker sipping 2.7 cups per day, the caffeinated brew is a breakfast staple. While the coffee butter will only be released in Japan initially, it plays off of current multifunctional products that are popular in the Western market.
If the marriage of butter and coffee sounds familiar, it may be from the rise of Bulletproof Coffee—hot coffee mixed with butter and coconut or MCT oil, meant to boost mental focus, weight loss and energy, among other claims—in the past several years. However, the new coffee butter ditches the wellness claims for pure enjoyment.
The coffee spread celebrates the Snow Brand Coffee's 55th anniversary, and will be released in March across Japan for 230 yen ($2).
Source: Food & Wine