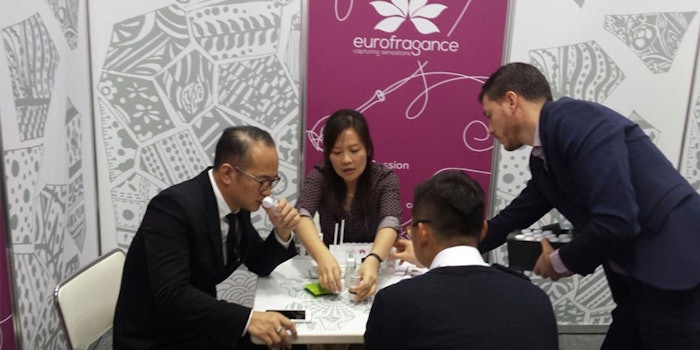 Eurofragance was one of 800 participating companies who exhibited at Cosme Tech Tokyo on January 23-25, 2017. The cosmetic fair premiered products from 40 different countries.
The Barcelona-based company participated alongside Beauty Cluster Barcelona to present several fragrance collections for fine fragrance, home care and body care segments.
Scented Inspiration
Eurofragance designed fragrances with sweet gourmand notes based on liqueurs and cocktails. The company also introduced two candle collections inspired by Pantone's color of the year, wine and cocktails.
Eurofragance's participation in Cosme Tech's Tokyo fair expanded the company's presence in Asia. The family-owned company also maintains presence in Mexico, Turkey and Dubai.
Markus Steger, General Director of Eurofragance Asia Pacific, said, "The Japanese market is dynamic and creative, not only in terms of fragrances, but in all product-related aspects, such as packaging, marketing and formulations. It is also one of the most inspiring in the world for our customers in the personal care and home care segments. We are certain that COSME TECH will give us a better understanding of this market and that it will boost our arrival in this country."