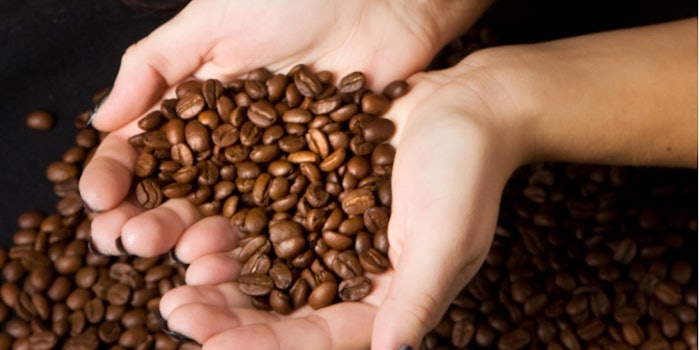 Last year, the gourmet food and beverage industry reached a record breaking $120.5 billion in sales, according to the Specialty Food Association. At the Fancy Food Show in NYC hosted by the association, thousands of vendors across the globe came together and showcased a combination of flavors in trending food and beverage applications.
A Mix of Flavor and Applications
1. Savory Yogurts: Amid all of the fruit-filled and dessert-like yogurts in the aisle, consumers will start to see more savory yogurts. These yogurts are very similar to sauces and dips in Middle Eastern and Indian cuisines, sampling flavors from both. At the show, Sohha, a Brooklyn-based company presented a Lebanese-style yogurt with a sea-salt topping. Another New York-based brand, The Chaat Co, makes yogurts inspired by Indian street food and has three flavors: mango chili, cucumber mint and tamarind date. These also have a crunchy puffed lentil topping in a traditional compartment. Along with smaller brands, big name companies like Chobani and Fage are bringing these flavors into their yogurts. Chobani released a Mezé Dips line last month with a chili lime flavor and smoked onion and parmesan flavor. Fage's new Crossovers line has a coconut curry yogurt with cashews and an olive thyme yogurt with almonds. 
2. Maple Madness: Maple flavors are on their way to becoming prevalent in more products than pancake syrup. Happy Tree offers maple water that tastes refreshing and is tapped directly from maple trees. The Peanut Butter & Co. has also added maple flavoring into peanut butter, giving it a sweet and subtle boost. 
3. Playing Barista: With new DIY mixes, anyone can make bartender and barista style drinks. Dona Chai, a bottled chai concentrate can be mixed with milk for a classic chai latte or use in cocktails or even cooking. Consumers love being able to create their own drinks themselves and the opportunities to do so are growing.
4. The Coconut Craze Isn't Over: Much like the ever-popular coconut oil, coconut in other forms is gaining popularity. The show had presented a few new coconut variations ranging from granulated coconut sugar for baking, coconut milk yogurt and even coconut butter. A standout among this eclectic mix was a tortilla made from cassava and coconut from Siete Family Foods. These mimic the texture of flour tortillas and exhibit a mild coconut flavor to them.
5. Macadamia Milk: Almond milk may have some competition with new macadamia nut milk, which comes in both original and unsweetened varieties. It can be used as a base for lattes, or consumed on its own. 
6. Popping Popcorn: Straying away from classic sea salt and white cheddar flavors, companies are using new flavor combinations like Thai coconut curry, rosemary truffle and feta, and honey caramel. 
7. New Way to Get That Caffeine Fix: A number of products at the show featured edible coffee products instead of the classic cup of Joe. New Jersey-based company, Karmalize.me combined almond butter and ground coffee beans to create their Morning Joe Spread. It can be put on toast, or even just eaten out of the jar.