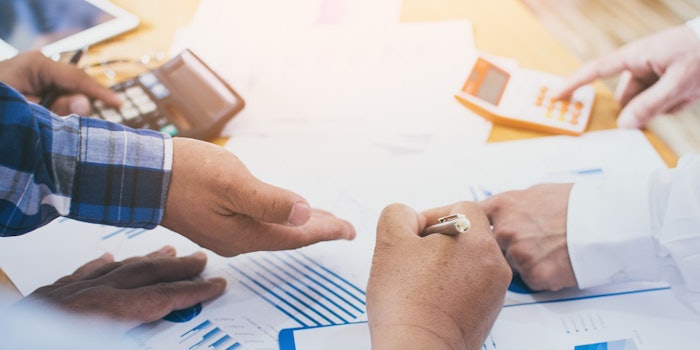 In a report detailing its 2017 second quarter results, Symrise AG has announced an increase in sales by 3.6%, or 5.2% based on exchange rate adjustments.
Demand, Earnings and Financials
Among the reasons for growth, Symrise has seen an increase in demand, along with strong financials and earnings. Latin America and EAME regions grew 12%, where North America grew by 2% and Asia/Pacific regions by 1%.
For the first six months, Symrise saw earnings amount to €322.9 million, before interest, taxes and depreciation and amortization. Additionally, operating cash flow saw a 75% increase to €175.0 million due to an improved capital management system and high capacity utilization.  
Fragrance and Flavor Segments
Symrise saw a slight decrease in the scent and care segment, which was largely attributed to the sale of Pinova's industrial activities at the end of 2016. This also impacted the EBITDA in the first half of 2017. EBITDA was reported at €128.4 million, opposed to €140.1 million in the first half of 2016.
Despite the decrease in the scent and care segment, Symrise saw strong growth in its flavor segment, which saw sales increase by 7.2%. Strong demand for sweets, an increase in order intake for savory applications and new business in the beverage sector were among the driving forces for growing the flavor segment.
Finishing 2017 Strong
With these second quarter results, Symrise is now looking ahead to finish 2017 off strong with recent investment project and increasing its guidance for the EBITDA margin.
"The strong growth results from our unique positioning," said Dr. Heinz-Jürgen Bertram, CEO of Symrise AG. "The targeted and continuous investments in our competencies and capacity are paying off. We see this as a confirmation of our strategy. With the recent acquisition of Cobell, we are strengthening our position in the lucrative UK beverage market, which promises additional sales potential for our innovative applications. We are in an excellent position to meet the rising demand for our products and to stay on track for growth in the second half of this year. Our goals are unchanged: We want to remain one of the fastest-growing companies in the industry and to operate highly profitable."