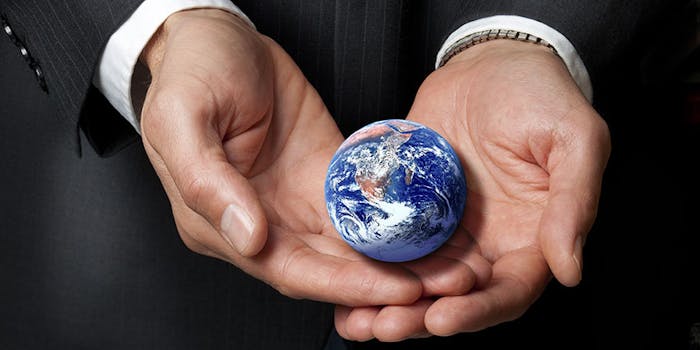 Ranked fourth in the industry, Symrise spent 2016 expanding to include exotic sources and preserving biodiversity in its production, all the while increasing sales. Read more for Perfumer & Flavorist's exclusive look into their year.
Holzminden, Germany
2016 total sales: €2,903.2 million / $3,052 million

Estimated market share: 9.2%
Chairman and CEO: Heinz-Jürgen Bertram
Perfumer & Flavorist: What has Symrise achieved this year to maintain/raise your position on the leaderboard?
Heinz-Jürgen Bertram: Symrise was successfully different again in 2016. Our sales grew faster than the relevant markets. We remained one of the most profitable companies in the industry. By expanding our network, we have strengthened our position in the emerging markets. We have increased our sustainability performance by reducing our footprint, by practicing responsible innovation and expanding backward integration, by increasing our attractiveness as an employer. We're well on the way to reaching the goals that we have set for 2020. Some figures:
ECONOMY
16% sales growth at local currency (2016–2020 goal: CAGR 5–7%)
21.5% EBITDAN margin (2016–2020 goal: 19–22% annual EBITDA margin)
43% share of sales for emerging markets (2020 goal: > 50%)
FOOTPRINT*
5.4% reduction in greenhouse gas emissions (Scope 1+2) (2016–2020 goal: Reduction of 4% per year)
17.2% reduction of chemical oxygen demand in wastewater (2016–2020 goal: Reduction of 4% per year)
0.9% increase of sensitive waste volume (2016–2020 goal: Reduction of 4% per year)
INNOVATION
48 patents submitted (2016–2020 goal: > 25 patents per year)
Integration of the key goals of the UN Biodiversity Convention into research and development
23 sustainable biodiversity based product innovations from the Amazonian Rainforest and Madagascar
SOURCING
86% of main suppliers based on procurement volume rated according to sustainability criteria
(2016–2020 goal: Raise this share by 4 percentage points every year; 2020 goal: 100% share)
41 strategic supply chains certified
100% of palm oil requirement procured from sources certified as "mass balance" or "segregated," in accordance with our Palmoil Policy (2020 goal: 100% of raw materials and derivatives from palm oil sourced from sustainable sources that follow our Palmoil Policy)
CARE
38.3% Share of women among Symrise employees worldwide (2020 goal: 40%)
21% Global share of women in upper management
3.8 MAQ** accident frequency (2020 goal: MAQ < 2.0)
P&F: M&A activity is showing the acquisition of smaller companies, typically ones that provide specific capabilities, as a means of expansion. In your opinion, what does this say about the current F&F landscape?
HJB: The current F&F industry is constantly evolving. In our case, opening up to a greater variety of business areas is part of our strategic approach. Consumers today want extra benefits in addition to taste and scent, such as nutrition for a more conscious diet, care products that make skin and hair more beautiful and support their well-being, as well as sustainable sourced ingredients along the entire value chain to deliver value to all.
P&F: How do you see shifting consumer trends among millennials and younger generations impacting the future of F&F? (i.e. customization in fragrances, niche/artisanal fragrance, convenience in foods/beverages, etc.)
HJB: We will definitely embrace the opportunities young consumers bring to the industry. Their way of sharing, collaborating, exchanging, recommending, co-creating and at the same time respecting the world around them is unique and leads to greater innovation, creativity and more sustainable products. As we've always closely followed trends, we will embark on this journey with them to enrich the world of flavors and fragrances with products tailored to their wishes.
P&F: Given the current political climate around the globe with last year's Brexit in the UK and the election of Donald Trump in the US, do you foresee any major changes in industry regulations? 
HJB: We have comprehensive regulatory expertise within our company. We work with subject matter experts around the globe to ensure that we always provide a solution tailored to the market and its regional as well as regulatory specificities. This enables us to always develop, create and produce according to the current legislation. Therefore, we are well equipped for regulatory changes. Yet, we cannot foresee what is actually going to happen and will adapt swiftly when changes occur.
P&F: What is Symrise's biggest success this year?
HJB: There are many. To name just a few from 2016 until today …
Repositioning in Perfume Creation
"We want to improve life with fragrances." This is the core message of the new positioning for perfume creation at Symrise. It comprises centuries of fragrance mastery, collaborative creation and pleasure with purpose for conscientious consumers. At Symrise, every fragrance should delight both the senses and the soul.
UEBT Certifies Symrise Amazon
Symrise Amazon in Brazil is the first manufacturer of cosmetic ingredients, scents and flavorings in Latin America to be certified by the Union for Ethical BioTrade (UEBT). Symrise currently sources 19 natural ingredients from grower communities and cooperatives in the Amazon region according to internationally recognized standards for ethical organic trade. This includes the preservation of biodiversity and a fair distribution of the benefits with the growing communities.
Scent Expedition to Madagascar
For the second time, a group of perfumers traveled to Madagascar with the goal of researching raw materials and finding inspiration for fragrance creations. The island off the east coast of Africa offers a wide variety of exotic blossoms, woods and roots. A particular focus was placed on the quality of the natural substances and the sustainability of their extraction. New fragrance creations for customers around the world and improved backward integration for Symrise were the results of the successful excursion.
Making a Commitment to Biodiversity
Symrise has signed a UN initiative making a voluntary commitment to biodiversity. Symrise supports preserving biodiversity, using it responsibly and sharing the value created by the genetic resources that our planet relies upon. By signing this initiative, Symrise is making a voluntary commitment to implement concrete measures, for example, to develop and carry out their own concept for preserving biodiversity in the supply chain.
P&F: What regions are of interest to Symrise and why?
HJB: All regions are equally important to us as we want to keep a healthy balance in everything we do. For this reason, we have regional headquarters in France (Rennes), the United States (Teterboro, New Jersey), Brazil (São Paulo) and Singapore, besides our headquarters in Holzminden, Germany. To create this balance, we want to achieve— over the medium term— a share of sales of over 50% within the emerging markets. We're working at full speed on innovations for these regions and further developing our infrastructure on a continuous basis. In early summer 2017, we'll be inaugurating our new development center in Singapore, which is an important hub for Southeast Asia. We'll be kicking off construction of another site in China, and we established our own company in Iran last year. In this way, we're taking advantage of the growth opportunities available to us in these emerging regions. In 2016, we achieved growth of 15% in this area.
P&F: What do you predict as key drivers of F&F within the next year?
HJB:
Authenticity
Traceability
Provenance
Creativity/Innovation/Open source development
Vitality, well-being, health, longevity
Cultural specificities
Premium/Customization
Digitalization
Sustainability: World consciousness
Availability of resources
Transparent and environmentally friendly
Sustainable sourcing/backwards integration
Cooperation along the entire value chain/circular economy
Renewable portfolio, also from side streams
Green chemistry/biotechnology
Free from
Diversity
P&F: The F&F industry's impact on consumers' daily lives is humble, palpable and more transparent than ever. How is Symrise adjusting to a more communicative and transparent F&F chain?
HJB: By being exactly this, more communicative and transparent to all our stakeholders. We are working closely together with them and establish reliable and long-term relationships. We have engaged into a number of programs along the entire supply chain to bring benefit to all. Farmers receive fair prices for crops they grow and we have established a number of social initiatives within those communities to enable better living for them. 86% of our main suppliers based on procurement volume have been rated according to sustainability criteria. And we intend to increase this figure to 100% by 2020. We work closely with our customers developing solutions by sharing our know-how with them. This is based on open communication and total transparency for the benefit of the consumer.
And we are reporting about our company's business activities in a transparent and open manner. Our sustainability reporting, for instance, fulfills the Global Reporting Initiative (GRI) Guidelines as set out in the current version of the GRI Standards (2016). In doing so, we conform to the highest application level "In accordance - Comprehensive," which means that we fully account for all the essential topics. All of the information there has been subjected to an external audit in accordance with the AA1000 Assurance Standard. We also meet the requirements for a Communication on Progress within the framework of the UN Global Compact, the world's largest voluntary initiative on corporate responsibility.
P&F: The biotechnology industry has been growing in popularity within the industry. How do you see this industry working parallel with F&F?
HJB: We look at this as a new opportunity for our own innovation and sustainable development of products. We are working on a number of projects that are based on biotechnology. For this, we are combining our know-how in taste and scent with our scientific and technological expertise. Among other things, it allows us to create renewable raw materials from side streams and products of other industries. Thus, we are contributing to a circular economy that responsibly uses our resources and works on producing as little waste as possible.
P&F: What are Symrise goals for the next year? How do you plan on achieving them?
HJB: For 2017, Symrise is reaffirming its long-term growth and profitability goals. The Group remains confident that it will continue to grow at a faster pace than the relevant market for fragrances and flavors. According to our own estimates and corporate data, the AFF market is expected to grow by around 3% worldwide in the current year. All segments—Scent & Care, Flavor and Nutrition—continue to expect sales growth at local currency notably above the market rate.
We will focus on initiatives to reduce complexity and the development of innovative, sustainable products and technologies.
We will cooperate closely with select customers, particularly as a way to further expand the share of sales in emerging markets. The continuous improvement of processes and the expansion of backward integration with renewable raw materials will increase our efficiency. To broaden our portfolio, we will tap into new markets and market segments beyond flavors and fragrances.
At the start of 2016, Symrise acquired new competencies and products that will substantially enhance its competitive position in the creation of perfume compositions through its acquisition of sensory and terpene ingredients from the Pinova Group. Symrise aims to grow primarily organically, however. Where it is sensible and creates added value, the Group will make acquisitions or forge strategic alliances to ensure access to new technologies, new markets and customers and ensure that it can obtain sustainable, renewable raw materials.