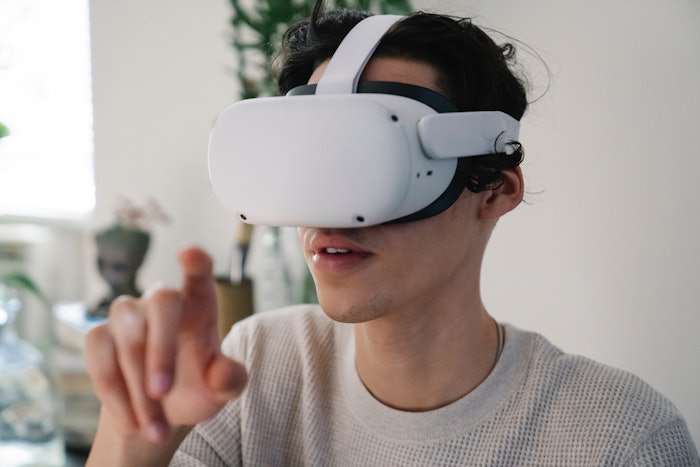 Eren Li/Pexels
Time for our weekly news roundup! This week also debuted the March issue, with an emphasis on regulatory. Hear from Procter & Gamble's Phil Porter on new tech in fragrance, MilliporeSigma's Luke Grocholl, Ph.D., on food safety and the Fragrance Creators Association on regulatory updates and advances. This week's headlines witnessed acquisitions and appointments, sustainability efforts, metaverse debuts and more.
Acquisition
Robertet Acquires Aroma Esencial
Julien Maubert, director of Raw Materials division, Robertet, says, "This acquisition is fully in line with our desire to consolidate our position as world leader in natural aromatic ingredients and to strengthen our competitive advantage through a unique offering for our customers."
Awards
The Fragrance Foundation Honors L'Oréal CEO with Hall of Fame Award
During Nicolas Hieronimus' tenure, L'Oréal has also had a strong ambition to invent the future of fragrance. The L'Oréal Groupe has been at the forefront of the transformation to bring more sustainability to the world of fragrances.
Company News
Bell Announces Promotions Throughout Flavor and Fragrance Segments
Bell Flavors & Fragrances, Inc. has announced a lineup of promotions within the company's Flavor and Fragrance divisions at its headquarters in Northbrook, IL.
Solvay Shares Carbon Neutrality Plans for Saint-Fons Plant in France
The Saint-Fons site will become the first aroma plant in the world to be powered primarily by renewable energy and it will reach carbon neutrality for its production operations as soon as 2026. 
Takasago Unveils Fragrance Vision KANDO 2030 and Introduces TVRSE Metaverse Venture
As a key part of the KANDO 2030 vision, Takasago is venturing into the metaverse with its TVRSE platform. TVRSE is a digital world of discovery where Takasago's clients and consumers can connect to facilitate rich human connections and create communities of diverse cultures, ideas and interests.
Market Trends
Booster Beverage Market Growth Driven by Health-conscious Teens and Young Adults
The booster beverage market is estimated to reach $184.1 billion by 2033, according to Fact.MR.