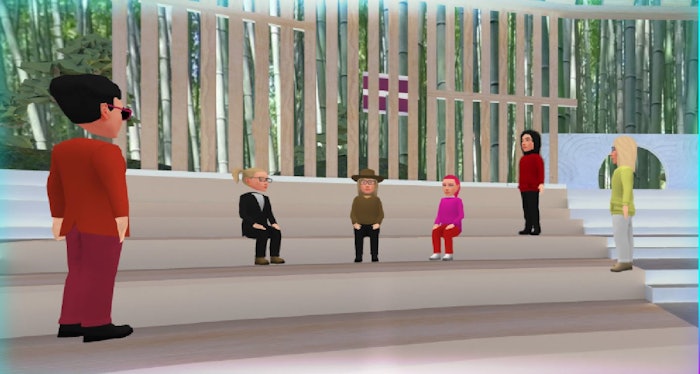 Takasago has unveiled its new fragrance vision, KANDO 2030, a vision designed to look back to celebrate the legacy of company founder Tadaka Kainosho, with "eyes simultaneously locked on the future to invent the fragrances of tomorrow."
Related: Takasago Expands Health-Forward Innovations
The company boasts a 100+ year legacy, and KANDO 2030 is said to represent Takasago's renewed commitment to its unique Japanese heritage and the importance of delivering innovative fragrance solutions rooted in compelling consumer insights. 
As a key part of this vision, Takasago venturing into the metaverse with its TVRSE* platform. TVRSE is a digital world of discovery where Takasago's clients and consumers can connect to facilitate rich human connections and create communities of diverse cultures, ideas and interests.
"We are thrilled to embark on this new journey and to be at the forefront of the metaverse revolution," said Paul Ireland, global president of Takasago Fragrance. "We believe that our new fragrance vision KANDO 2030 will help us to better serve our clients and consumers, while also allowing us to continue to preserve our Japanese heritage and values. We look forward to seeing the positive impact that this vision will have on our business and the world."
*TVRSE is a trademark of Takasago