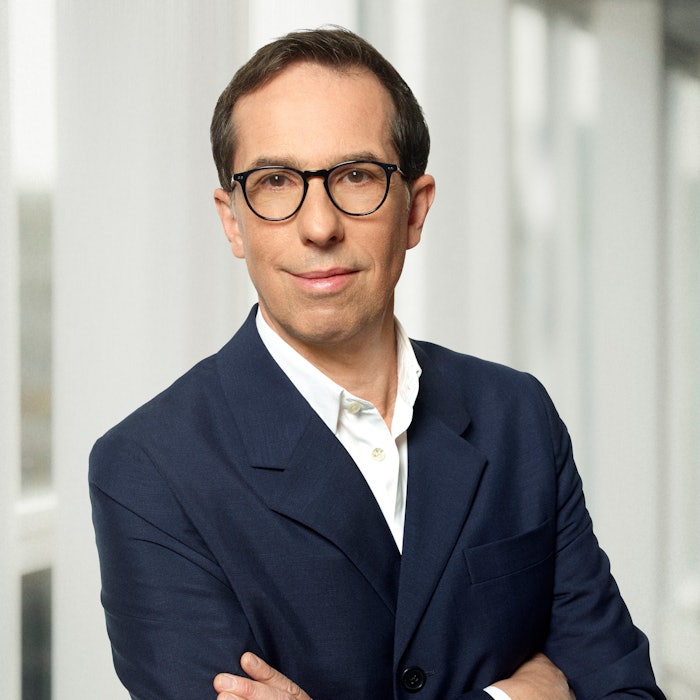 The Fragrance Foundation (TFF) has honored L'Oréal's CEO Nicolas Hieronimus with the Hall of Fame Award for his contribution to the world of fragrance.
During Hieronimus' tenure, L'Oréal has also had a strong ambition to invent the future of fragrance. The L'Oréal Groupe has been at the forefront of transformation to bring more sustainability to the world of fragrances.
Many of its iconic fragrances, such as Lancôme La Vie Est Belle and Prada Paradoxe, are available in refill.
In 2021, L'Oréal debuted Yves Saint Laurent Beauté's Scent-Sation, which for the first time used an EEG-measuring headset to help consumers search for their perfect fragrance by analyzing their emotional response to different scents.
Hieronimus said, "On behalf of the L'Oréal Group, I am very honored to receive the prestigious Hall of Fame Award from The Fragrance Foundation, which is a recognition of the passion, dedication and fine fragrance know-how of our teams. Fragrance plays an enormously important role in fostering individual well-being and contributing positively to society and culture. Over the centuries, perfume has had the power to stimulate our senses, our memories, and our emotions. And we are seeing today that fragrance is more relevant than ever because it helps us connect with ourselves and with others."
Linda G. Levy, president, TFF, said, "We look forward to honoring Nicolas Hieronimus for his leadership, vision and exemplary results in the fragrance category in the USA and globally. Nicolas is fully committed to #FragranceForwardTFF and shares our values of environmental sustainability and diversity, equity and inclusion."