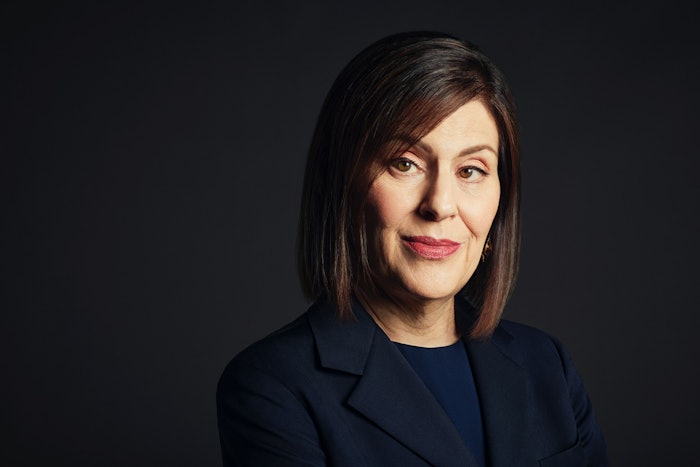 Portrait by Michael Avedon, retrieved from PR Newswire release
Linda G. Levy, president of The Fragrance Foundation (TFF), was honored with the New York Urban League's (NYUL) inaugural Catalyst Award for her leadership in advancing DEI in the fragrance industry at the New York Urban League's 2023 Champions of Diversity Symposium and Awards event. Levy leads #FragranceForwardTFF, The Fragrance Foundation's sweeping DEI initiative to provide real-time opportunities for people of all backgrounds, and to ensure that the industry reflects, embraces, and includes everyone, equitably, in the United States. 
Related: The Fragrance Foundation Awards 2023 Nominations Officially Open
As one of the nation's oldest civil rights organizations, the New York Urban League is dedicated to empowering New York's BIPOC communities through economic empowerment, career development, job training, education, mentorship and health advocacy.
The two organizations also launched a comprehensive partnership called The Fragrance Foundation Catalyst Initiative benefitting the NYUL's Diversity Lab and providing training, career development, mentorship and job opportunities for professionals of color interested in careers in the fragrance industry. The initiative is supported by all 200 TFF member companies in a focused effort, including fragrance houses, brands, retailers and related businesses.
"I am honored to receive the inaugural Catalyst Award from the New York Urban League on behalf of The Fragrance Foundation and community," said Levy in a release. "It is not only about the award itself, but what it symbolizes: our long-term commitment to ensuring that the entire industry reflects all people. We are 100% committed to providing opportunities and building a sustainable platform to meet the interests of those served by the New York Urban League, its innovative Diversity Lab and the lasting impact our combined efforts are designed to have."
"New York Urban League is proud to present our 2023 Champions of Diversity with Linda G. Levy as our very first Catalyst Award winner," says Arva R. Rice, president and CEO of the New York Urban League. "[Levy] and The Fragrance Foundation are at the forefront of taking action and steps to diversify the industry in a bold new way."
Jerry Vittoria, TFF's board chairman and president, Fine Fragrance Worldwide, Firmenich participated in the awards presentation to Levy, stating, "[Levy] has always been a catalyst of change, a catalyst of courage and a catalyst of doing the right thing. She puts DEI at the forefront of all TFF activities and is dedicated to bringing people together and opening the door for the exciting possibilities that the fragrance industry offers."