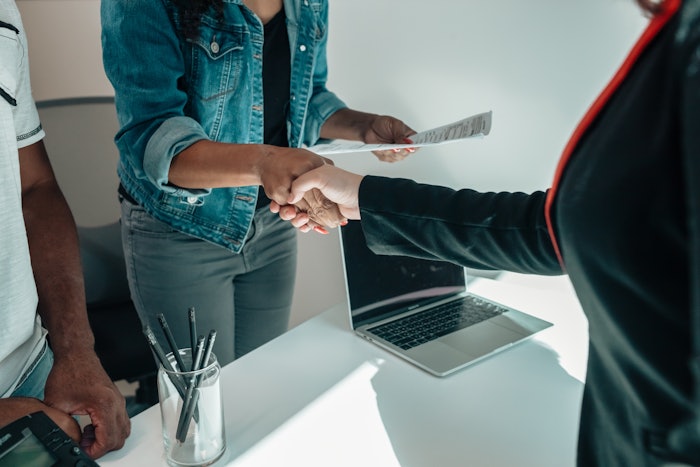 Bell Flavors & Fragrances, Inc. (Bell) has announced a lineup of promotions within the company's Flavor and Fragrance divisions at its headquarters in Northbrook, IL.
Flavor Division
Benjamin Stanley, CRC has been promoted to senior corporate chef and manager of Sweet Applications. In this new position, Stanley will continue managing the Sweet Applications Team, including internal and customer projects. He will continue ideating around and promoting innovative flavors for Bell's Spark Trends and other programs.
Per Bell, since joining the company nearly four years ago, Stanley has played a critical role on the Culinary Applications Team, in which he demonstrates a strong commitment to widening Bell's flavor market share and boosting Bell's visibility within the confection and sweet goods industry. Stanley recently graduated with a Master of Science degree in Innovation from Northeastern University's D-Amore-McKim School of Business.
Andrew Petrou has been promoted to flavorist II. In this new position, Petrou will continue to ideate around and develop cutting-edge savory flavors for use in various food and beverage applications.
Per Bell, Petrou is a key member of Bell's Savory team, supporting the Bell Technology & Innovation Center and successfully developing new savory flavors. He was recently accepted into the Society of Flavor Chemists with full certification status and is one of the few certified members specializing in Savory Flavor Chemistry. Petrou holds a Bachelor of Science degree in Chemistry from the University of Illinois Urbana-Champaign.
Cody Heinz has been promoted to Director of Sales. Heinz will implement and manage Bell's sales metrics tool in this new position. He will engage in a variety of initiatives to support sales goals and equip the Sales team with transparent, effective and efficient sales management data and resource planning.
Heinz recently celebrated ten years with Bell, holding roles as an Inside Sales Representative and National Account Manager. Heinz earned a Master of Business Administration in Business Administration, Management & Operations from Lake Forest Graduate School of Management and a Bachelor of Science degree in Kinesiology & Health from Miami University of Ohio.
Fragrance Division
Kenny Enriquez has been promoted to director of Sales. In this new role, he will be responsible for implementing and managing key sales metrics. He will support the Sales team with utilizing transparent, effective and efficient sales management data and engaging in resource planning and tracking profitability.
Prior to this role, Enriquez was a Sales key account manager and Account Executive at Bell, and holds a Master of Business Administration from Lewis University and a Bachelor of Arts in Economics from the University of Kansas.
Ted Heinz has been promoted to Fragrance Business Development manager. In this new role, Ted Heinz will be a key player in Bell's business development initiative to continue strengthening the Fragrance division.
Ted Heinz joined Bell in 2005 as an Analytical Department Analyst, transitioning into internal sales, then his former position as an account manager. He holds a Bachelor of Science in Communication and Business from St. Norbert College in De Pere, Wisconsin.