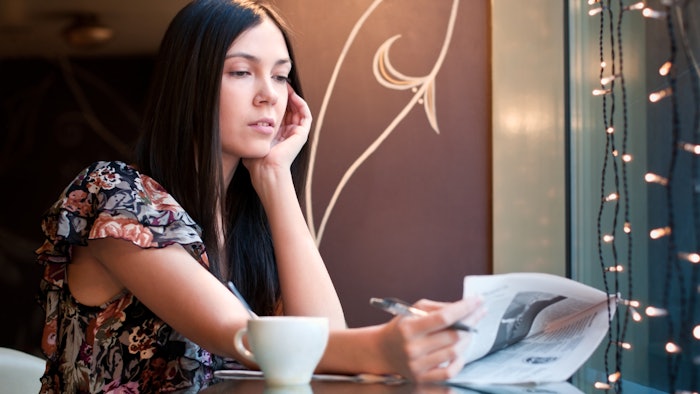 dreamstime
This week in F&F news saw noteworthy appointments, fragrance conservation acts, flavor trend reports, Flavorcon 2022 session announcements and more. Flavorcon 2022 registration is now open, so grab your early bird tickets while you still can.

Amouage has announced a partnership with Oman's Ministry of Heritage and Tourism for the development of Wadi Dawkah in the Southern Governate of Dhofar.
Firmenich has appointed three new master perfumers. François-Raphaël Balestra, Wessel-Jan Kos and Haresh Totlani will join Firmenich's group of master perfumers dedicated to consumer fragrances for Beauty and Home Care divisions.
Firmenich has announced a collaboration with Central Saint Martins, University of the Arts London, to push the boundaries of their creativity in the scent space.
Firmenich has released its annual Environmental, Social and Governance (ESG) Report, tracking progress toward the group's sustainability targets.
In the upcoming Flavorcon session, "Flavor Trends in Functional Foods & Beverages," Spoonshot experts will showcase new, innovative flavors, trending cuisines, ingredients and food types within the functional foods and beverages space. 
Givaudan Swiss SA and XiMo Hungary Kft have announced the development of a catalyst and a process to synthesize a fragrance ingredient.
Bernard P. Champon, 98, of Colts Neck, passed away Wednesday, November 3, 2021, at home.
Mary (Levering) Champon, 97, passed away March 21, 2022 in Colts Neck, New Jersey.
Did you know that you can check out the latest upcoming events in F&F by taking a look at Perfumer & Flavorist+'s event calendar? Check out these upcoming events to fill your calendar for the last months of 2022!
On day two of Flavorcon,  Rap Snacks Inc.'s president and CEO, James Lindsay will take the stage for his session, "Rap Snacks Talks Flavor Development, Marketing & Celebrity Collaboration."
T. Hasegawa has released a flavor trends report detailing the growth of regional and international trending flavors and ingredients.
Check-in on the growing list of Flavorcon 2022 exhibitors by visiting www.flavorcon.com.
Treatt has released a report on the growing ready-to-drink cocktail trends and what is driving the market growth.
Professor of Early Childhood Education and Development at the University of Stavanger, Natalia Kucirkova, reached out to Perfumer & Flavorist+ with the exciting news of the launch of the world's first children's olfactory exhibition.
After taking the stage at World Perfumery Congress 2022 in Miami for the "Fragrance's Sustainable Future" panel (which can be accessed through WPC On-Demand), managing editor, Jenna Rimensnyder connected with Symrise perfumer, Nathalie Benareau to continue the discussion.
Want to know everything going on in flavor & fragrance? Sign up for P&F+'s newsletter. You can also follow along on Instagram and LinkedIn.