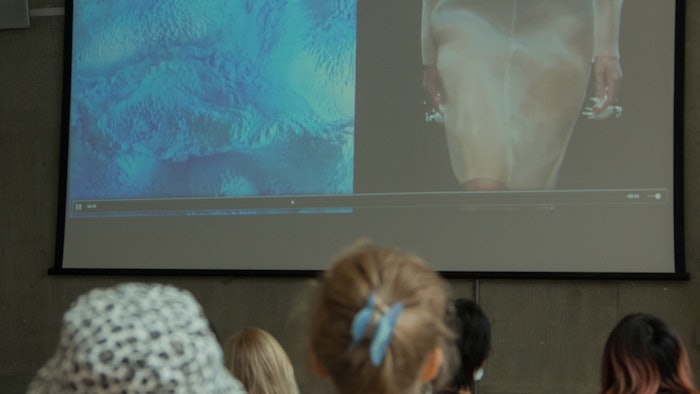 C/O Firmenich
Firmenich has announced a collaboration with Central Saint Martins, University of the Arts London, to push the boundaries of their creativity in the scent space.
Related: Firmenich Recognized for Diversity and Inclusion
Working across spatial design, speculative design, social and systems design, students of the university sought to compose interactive stories to reimagine the future of fine fragrance by developing an immersive installation that would be a sensory experience—both a vivid, creative platform and a performative event, which would explore the future of smell.
The students were asked to develop conceptual proposals for a future sensing experience that would be portable, immersive and interactive. Concepts were based initially on eight key areas: culture and nature; machine and man; psychology and physiology; digital and analogue; convergence and divergence; science and sensation; intelligence and experience; invisible and visible.
Out of the projects proposed, four were selected by Firmenich for their creativity and ingenuity in imagining the sensing experience.
Air Collective:

a playful way to meet new friends and strangers through smell. Through a movement exercise in an immersive environment, Air Collective allows participants to push past their 'scent biases' and view scent with nuance in order to embrace a new sense of collectivity.

Fragrance As Ecosystem: This project, a deconstruction of fragrance's ecological origin, had a dual purpose, in order to express simultaneously the craft of the perfumer and the brand's commitment to the environmental crisis.

T

he team created a lab experience with different 'rooms' such as a desert room, an ice room, and a rose garden.
Time Travel:

A museum of olfactory histories, presents, and futures, this installation focuses on the power of smell to allow us to travel back to overlooked or forgotten parts of history ​ by olfactory triggers and events.

Gastro-Astronomy: This installation is a banquet paying tribute to the unfamiliar scents of outer space. The team reconstructed the concept into a scent banquet, which was designed to follow the theme "Echoes of the Cosmos," leading guests through an emotive and philosophical meandering on our place in the universe through four scent-based courses.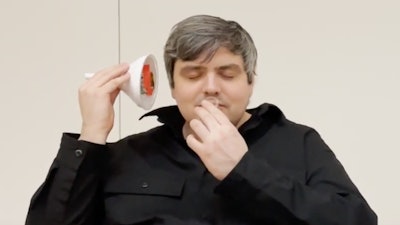 Stephanie Sherman, course leader for MA Narrative Environments, said, "On MA Narrative Environments, we recognize the importance for advanced research in the design of narrative environments. Firmenich is renowned for its world-class research, and we are honored to partner with them to develop and design the creative concepts exploring the future of fragrance."